Abdulaziz Omar and Twahir Mohamed started MPost together in 2015. It is a service that turns customers' mobile phone numbers into real digital addresses and lets them know when they get mail.
MPost's international network of post offices makes it easy to send and receive packages quickly, safely, and cheaply. This is called the "last mile" connection. The Postal Corporation of Kenya (PCK) and Taz are working together to give MPost users virtual postal addresses. This will let them pick up packages and mail from any of Kenya's 623 post offices.
A mobile post office is what "MPost" stands for. It makes it possible for the owner of every smartphone to use it as a post office on the go. Now, you can turn your phone number into a real postal address. In other words, it lets you use your phone as a mailbox for the Postal Service.
The company is an addressing solution technology company. It gets very accurate mailing addresses by turning a single mobile number into a digital address. So, both new and old customers can get their orders delivered right to their door.
Their goal is to become Africa's top provider of solutions for addressing technology by trying to give everyone an address a better one.
It also made a program that can replace a real post office when it's put on a mobile device. The company's program helps turn mobile phone numbers into real addresses and gives access to postal services through mobile phones, so people can use the mail from anywhere, whether they are at home, at work, or on the road.
How it Works
When using mpost, you can choose a specific postal code or find the closest post office to you.
To pay bill 506500, dial *631# to set up an MPost address and keep going through the steps until you've paid KES 300. After the first year, there will be a Ksh 300 renewal fee every year.
Anyone can join MPost by going to the website or dialing the USSD code, which is *234*1*9# or *631#.
Your mail is brought to your home by the post office. You can get your mail at the post office or have it brought to you. You decide where and how your mail gets sent.
Additionally, your mail is safe from the time it is picked up until it gets where it needs to go.
You will also get a text message every time the post office gets mail and when your mail or packages arrive at the post office near you.
Using a phone number as a mailing address is a unique way to send mail and discourages the use of shared mailboxes.
Founders
Abdulaziz Omar
Abdulaziz Omar has two current jobs as Founder and CEO at MPost and CEO AND FOUNDER at Taz Technologies.
He has a lot of experience as a founder in the IT services industry. He knows a lot about international relations, managing projects, and coming up with new ideas for strategic management.
Additionally, he is a strong business development expert who came out of Kenya Methodist University.
Twahir Mohamed
Twahir Mohamed is now employed at two different companies as the Chief Technology Officer (CTO) and Co-Founder of both MPost and Taz Technologies.
He has been a CTO for a long time and has done a lot of good work in the areas of IT innovation and service delivery Digital strategy, servers, web design, and management are just a few of the many things he knows a lot about.
He has been in business for a long time and has a Bachelor of Science in Computer Science from the University of Texas at Austin. He also has a current postgraduate diploma in artificial intelligence.
He got a degree in Information Technology from Jomo Kenyatta University of Agriculture and Technology.
Investors & Funding Rounds
Taz Technologies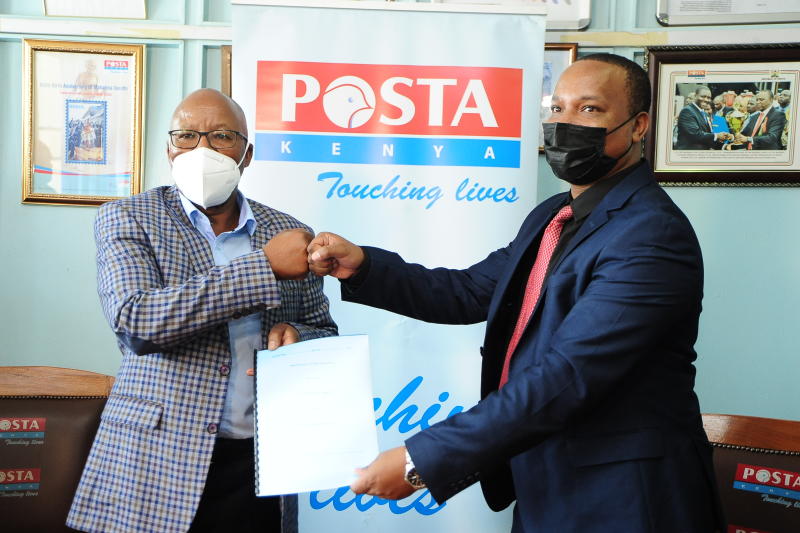 With the end of its US$1.9 million Series A fundraising round, Kenyan company Taz Technologies, which made the patented addressing system MPost, will be able to grow and improve its unique platform.
Taz has finished its Series A investment round. In a pre-Series, A round, HAVAC, a VC firm in Cape Town, gave Taz an undisclosed amount of money.
The US$1.9 million round included large companies, venture capital funds, and wealthy people from South Africa, Australia, Japan, the US, Canada, and Nigeria.
Taz will use the new money to grow its business and improve its patented technologies, infrastructure, and business processes. Taz will keep going with its plan to grow all over East Africa and then all over Sub-Saharan Africa.
In the meantime, Safaricom and PCK started working together on MPost last month. Safaricom's 33 million customers can now sign up for an MPost address with a unique USSD code.
Main Competitors
Edge: It gives its customers a full self-custody solution for managing their cryptocurrency holdings, including the ability to buy, sell, and trade digital assets.
YouAppi: This is a digital marketing platform for app publishers and businesses with high-quality apps.
FaceU: It is an app for smartphones that lets you change your photos and share them online.
Related:
MaxAB: Story, Founders, Investors & Funding Rounds
FairMoney: Story, Founders, Investors & Funding Rounds