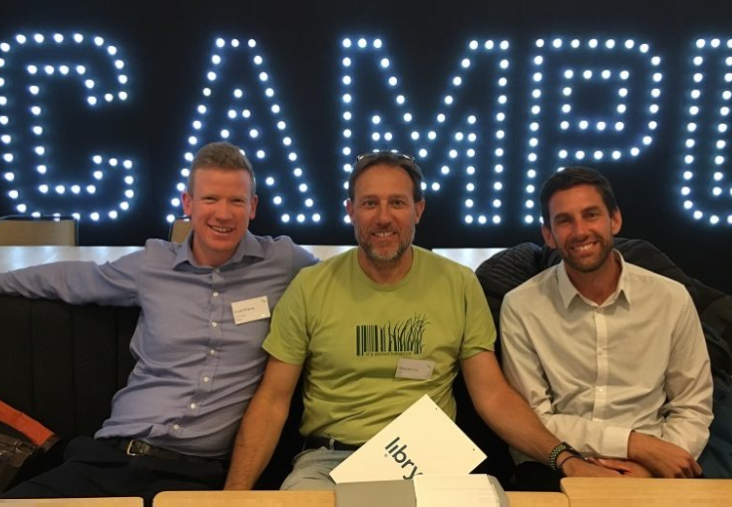 Libryo is building and taking care of the Libryo Platform. The Libryo Platform is a SaaS ecosystem of software applications, content, professional services, and software integrations. It is built on top of a worldwide API regulatory dataset. No matter what kind of business an employee works for, the Libryo Platform makes it clear what their legal responsibilities are at any given time.
Libryo became an official company in the UK in 2016 and since then, it has been an alternative to traditional legal registry solutions that are based in the cloud and are always changing. The regulatory data is available as Data as a Service (DaaS), which can be accessed through Libryo apps and third-party apps that use it.
With this, Libryo Streams are always up to date with the latest laws, and users can search by topic to find section-specific results across regulations. Keeping a legal registry on paper takes a lot of time and isn't very effective.
The Libryo Platform can give you a section-by-section, easy-to-understand summary of how a certain issue affects your company in real-time, in any given situation and place.
It is also easy to connect operational risks to legal risks. The Libryo Platform is one of the best ways for global companies to get legal help because it can do this for any kind of law in any place.
How it Works
After you sign up to become a Libryo customer, their Client Success team will start working with your business to collect data.
This process makes sure that the Libryo Platform knows every single thing there is to know about your business. This lets you know which rules apply in any given situation.
They call this kind of information "customer context." A questionnaire is used to find out the information. Once they have this information, they can set up a separate Libryo Stream for each of your organization's operations and contexts, complete with a custom legal register.
Lybryo Streams
Libryo Streams, which are computerized legal records, are very helpful when it comes to following the law. Not only do these registers have the rules you need to follow, but they also have the information you need to do so.
There are examples on the web that are easy to use and up to date. So, each Libryo Stream only has the exact parts of the rules that must be followed, as well as only the laws that apply to the situation or activity at hand.
In addition to the full legal text, they also have plain English summaries of each relevant law and a lot of other helpful things.
The regulatory requirements set for a customer are made up of all the local rules that affect the customer's line of work and legal interests.
Users can subscribe to one or more Libryo Streams, and if there are any changes to the rules, their subscriptions are updated automatically.
If we don't have enough or know enough about the client context on a certain Libryo Stream, we will err on the side of giving too many updates instead of too few. So, getting too many change notices, some of which are not important, is more dangerous than getting too few. Never miss out on the latest news!
Lybryo Platform
Your business or organization can access its many Libryo Streams using either Libryo's app or an app made by a third party. Both apps are hosted on the Libryo Platform.
The Libryo Platform could help customers meet their regulatory requirements by making them more productive and saving them time.
When compared to older ways of finding relevant laws, the Libryo Platform makes this process much more accurate even if such research is performed by professionals like lawyers.
This makes it less likely that there will be legal consequences for not following the rules. Customers who use the Libryo Platform save up to $200,000 per year on legal compliance costs.
Founders
Peter Flynn
He is one of the three founders of Libryo and runs the company as its CEO.
Peter knows a lot about IT systems and likes SaaS. He was one of the first people to start a business in the software as a service field, and he drives Libryo's research and development.
His main goals are to get more customers for the company and to improve the product's technical and aesthetic foundations.
Garth Watson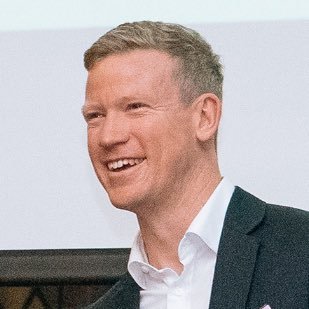 Garth Watson is a co-founder of Libryo.
Garth is of the idea that legal tech is the best way for compliance teams to make complicated situations easier. He always backs Libryo's unique way of looking at the law.
At the University of Cape Town, he first studied law and then got degrees in ecology, environment, and geography.
Malcolm Gray
Malcolm Gray is a co-founder of Libryo and also serves as its CFO.
He was one of the first people to invest in South Africa and Africa in ways that help the environment, people, and the government.
He is committed to making investments that are fair and will last in South Africa, Africa, and other places.
Malcolm has degrees from the University of KwaZulu-Natal in environmental law, geology, and law.
Investors & Funding Rounds
Future Energy Ventures, Nextlaw Ventures, Unicorn Ascension Fund
Future Energy Venture led a group of investors who gave the UK company $1.35 million to help it grow. The UK government's Future Fund and a new investor called Nextlaw Ventures also took part.
The company plans to use the new money to expand its EHS legal services to more industries, such as the energy sector, the mining and metals industry, the garment industry and its supply chains, the fast-moving consumer goods industry, and the waste and recycling industries. They are also working to improve their relationships with IsoMetrix, Rubicon, and CleanChain.
Main Competitors
Pathzero: Businesses can easily share information about their carbon footprints and efforts to reduce them by using Pathzero.
METHODIGY: It is in charge of managing legal applications.
Borderwise: This is a web-based service that lets people fill out full immigration applications by answering a few simple questions.
Related:
Kalido: Story, Founders, Investors & Funding Rounds
Kobo360: Story, Founders, Investors & Funding Rounds