Founded in 2015 and based in Canada & Tanzania, Jaza Energy is a developer of solar energy charging stations which helps off-grid communities to charge batteries, power lights, and phones.
Jaza is a solar energy provider for rural areas focused on building a network of renewable energy hubs in communities beyond the electrical grid.
It is a Developer of a centralized solar energy hub designed to provide scalable solar power in communities beyond the electrical grid.
The company's energy hub provides power to charge portable battery packs, which are brought home and used to power lights, phones, and other DC loads as well as providing energy to anchored loads such as water systems, shops, schools, and community infrastructure, enabling communities to utilize affordable and reliable access to electricity.
The company currently specializes in the Renewables & Environment area. The young company provides battery recharging services in remote areas. In villages, Jaza is building battery charging points managed by women. These kiosks are powered by solar-powered mini-grids, which allow the batteries to be recharged.
Electricity storage devices are rented by households. In these families, they make it possible to supply a small electrical network that can support a few small devices such as radios or mobile phone chargers.
How it Works
Jaza Energy Hubs
Hubs are one-stop energy shops, the solar panels on the roof generate enough energy to power hundreds of homes. The Hubs charge the Packs our customers use to power their homes and serve as important community distribution points.
Jaza builds Energy Hubs – solar-powered brick-and-mortar shops in Tanzanian communities where 500 households or more currently exist without electricity.
Energy Hubs are run by local women, and charge batteries customers carry home and use to power lights and charge cell phones. When the batteries are depleted (charges last approximately a week) customers return to the hub, pay a small fee and swap their batteries for a fully charged unit.
Jaza has also pioneered a way to deliver solar energy in last-mile communities by putting women at the center of its business model. The company has deployed 63 hubs across three regions in Pemba, Kigoma, and Mtwara, providing electricity to 51,000 people. The hubs are operated 100% by women, referred to as Jaza Stars, who are hired from the local community.
Jaza Battery Pack
The Jaza battery pack can power lighting and small appliances, offering affordable electricity to households and rural micro-enterprises. Customers pay a small fee to exchange expended batteries for fully charged ones. During the grant period, the company developed and launched a new model of battery, increased its sales volumes, and strengthened operations.
Their packs are custom lithium-ion batteries that their customers take home to power anything from TVs to lights and cellphones. This portable approach to energy leap-frogs transmission lines and wired infrastructure.
Every hour of light provided by Jaza displaces kerosene and diesel, which are commonly used for lighting and powering generators. Kerosene and diesel emit carbon into the atmosphere and prolonged exposure is unhealthy.
Founders
Jeff Schnurr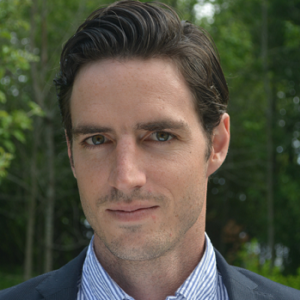 Jeff Schnurr is the co-founder and CEO of Jaza.
In addition to his work at Jaza, he is the founder and chair of Community Forests International, an organization that has empowered rural communities in Tanzania to plant over a million and a half trees, grow food, and harvest rainwater.
He believes in a low-carbon future and is working to dematerialize the world through renewable energy and global connectivity. His current projects are solar in Sub-Saharan Africa with Jaza, and trees in Canada and Tanzania with Community Forests International.
Jeff also founded Community Forests Canada Inc. a sustainable forestry company operating in Atlantic Canada.
Additionally, Jeff Schnurr was named Ernst and Young Entrepreneur of the Year 2015 Special Citation for Social Entrepreneurship, one of Canada's top ten volunteers by the CBC and Manulife, and one of Explore Magazine's Top 30 under 30.
Sebastian Manchester
Sebastian Manchester is the Co-Founder and CTO at Jaza Energy.
Sebastian Manchester studied at Dalhousie University.
Investors & Funding Rounds
Shell Foundation, Draper Richards Kaplan Foundation (DRK), Ceniarth LLC, EEP Africa, Active Impact Investments.
Jaza has recently secured $1.7 million to provide access to electricity for households in rural Tanzania.
The funds were raised through a crowdfunding exercise involving the Shell Foundation, the Draper Richards Kaplan Foundation (DRK), Ceniarth, the EEP Africa multi-donor trust fund, and Active Impact Investments.
Several individuals also participated in Jaza's fundraising. The $1.7 million raised will help expand the services of the start-up in Tanzania.
Main Competitors
Dcbel: It offers AI-driven sustainable technologies which enable people to leverage solar energy to power their cars, homes, and lifestyles.
Malta: This is a provider of industrial-grade, grid-scale energy storage, and electro-thermal energy storage solutions for the energy industry.
King Energy: This is a next-generation energy company that brings solar power to multi-tenant commercial properties.
Related:
Grindstone Accelerator: Story, Founders, Investors & Funding Rounds
Field Intelligence: Story, Founders, Investors & Funding Rounds
African Clean Energy: Story, Founders, Investors & Funding Rounds