Founded in 2020 by Alain Nteff, Healthlane allows users to book appointments with more than healthcare providers across Cameroon and Nigeria via its mobile app. Its user base has already grown to more than 60,000.
From tracking doctors' appointments to compiling patients' health data, Healthlane has a pipeline of more than 400 medical institutions across the continent with 250,000+ individuals and organizations using the service.
It is a simplified Healthcare service where there are comprehensive wellness checks and personalized care plans that makes it easy for anyone to understand, track and optimize their health to avoid mortal conditions.
Health Checkups with Healthlane include comprehensive checkups – 50+ tests, test results in 30 mins, the Designation of personalized health plans with doctors, free supplements to optimize clients' health, weekly doctor follow-up, and 24/7 app access.
They are also a global preventive health company on a mission to give everyone access to world-class healthcare, enabling longer and healthier lives.
Health lane is currently present in Cameroon and Nigeria and will subsequently spread to other African countries.
The Launching of their activities was also an opportunity for health lane services to sign a partnership agreement with Atlantique Assurance Company.
Available on both Google Play Store and App Store, Healthlane is creating a platform that allows patients to book and pay for a doctor's appointment at a public clinic through an app.
More than 30 medical institutions in Nigeria and Cameroon cooperate with the company, and the number of clients in the first half of the year exceeded 60,000 people.
How it Works
Booking Appointments
You can book an appointment for you or your organization, and your loved ones. They will come to you at a time and place convenient for you.
You can contact them using any of the contact information provided on their website.
Furthermore, they will work with your health benefits team to create a health checkup week or day for employees.
One of their benefits is a weekly follow-up with a medical doctor as well as providing free health supplements.
You get to enjoy this alongside personalized health plans that they will prepare for you. You are guaranteed to receive the best care possible.
Additionally, Healthlane provides a whole range of benefits. Considering the realities of your life, they design your personalized health plans around nutrition, exercise, sleep, supplements, and habits.
Laboratories & Tests
They've built a world-class diagnostic lab on-site consisting of chemistry, biochemistry, immunoassay, and hematology analyzers, enabling us to measure various biomarkers for cardiac, cancer, hormones, infectious diseases, autoimmune diseases, and metabolic diseases.
If they establish a baseline for various biomarkers like cardiac, cancer, hormones, infectious diseases, autoimmune diseases, and metabolic diseases and track how they're changing over time, they can quickly detect complications before they arise.
Healthlane has a lineup of more than 78 tests. Depending on your plan, you have access to every one of these.
Results
Their world-class technology delivers all test results in about 30 minutes, providing enough time for the Doctor to go through them with you.
Therefore, you don't have to worry about long wait times with Healthlane.
Plans
At Healthlane, you have access to their You & Yours plan and their Corporate plan.
You can enjoy a longer and healthier life with your loved ones under their private You & Yours plan, and you can enjoy the benefit of comprehensive wellness tests conducted at the convenience of your workplace under their Corporate plan.
Founders
Alain Nteff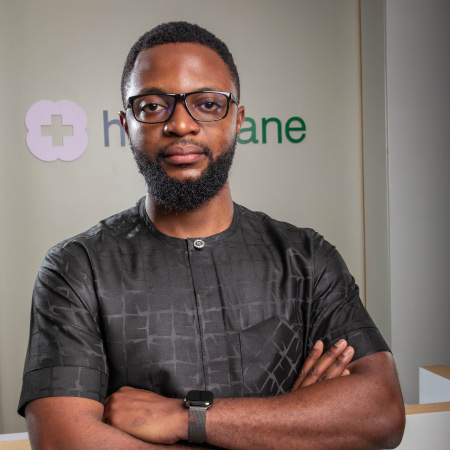 Alain Nteff is the Co-founder and CEO at Healthlane.
On top of that, Alain Nteff is the Co-founder and Director at GiftedMom – an award-winning social business with a mission to make health information available to the over 400 million people in emerging markets without access to basic healthcare, starting with the very vulnerable pregnant women and mothers.
Alain is a graduate of Polytechnique, Yaounde.
Agbor Ashu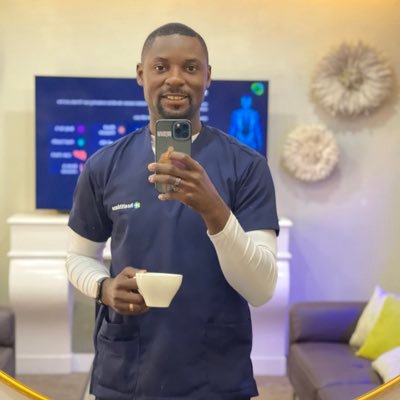 Dr. Agbor Ashu is a young Cameroonian Medical Doctor with the mission to use low-cost technologies to save lives.
As Co-founder and Medical Director of GiftedMom, he has received several awards and recognitions for the mission carried out with GiftedMom.
Agbor earned his medical degree at the Faculty of Medicine and Biomedical Sciences, University of Yaounde 1.
Investors & Funding Rounds
CRE, Sequoia, Outlierz Ventures, Musha Ventures, Chandaria Capital, Kepple Africa Ventures, Plug and Play, TSVC, SVB Capital, Supernode Ventures, Future Hub.
The London-headquartered Digital Horizon venture fund has invested in Healthlane, a Y Combinator alumnus. The total amount of the round was $2.4 million.
Digital Horizon is an international investment company that invests in early-stage startups with promising solutions for the financial industry, e-commerce, education, and enterprise software.
Other investors, including Sequoia Capital, Silicon Valley Bank, TSVC, Supernode Ventures, CRE Africa, and Capitoria, as well as several early investors in Ping An Good Doctor, also participated in the round.
The company is planning to use the funds to add new features in the future, including calling a doctor at home, gaining access to test results and prescriptions, telemedicine, and ordering medicines with delivery will also become available.
Main Competitors
Hoth Intelligence: They use augmented reality to make healthcare better.
Glytec: This is an insulin management software company that helps healthcare providers improve both the quality and the cost of care.
Helium Health: It is an EHR company specializing in developing hospital software to manage patients' health records and data.
Related:
CompariSure: Story, Founders, Investors & Funding Rounds
SeamlessHR: Story, Founders, Investors & Funding Rounds