Fuzu was started in 2015 to change the African job market. It does this by offering AI-powered personalized coaching to individuals and talent acquisition and data services to businesses.
More than 7.5 million people have used it at some point in their lives, and in the last five years, it has quickly become the most popular platform in Kenya for professional development In 2018, it was launched in Uganda.
Fuzu is the best place for people looking for work. It is one of the most exciting new businesses in Africa. Fuzu is a one-stop shop for learning, getting inspired, and moving up in your career.
The Fuzu service is meant to help users advance in their careers faster by giving them customized education and training as well as specific job suggestions.
The company's platform helps businesses find and hire qualified new employees by connecting job seekers with hiring managers and giving them access to career planning tools like online courses and personalized job recommendations based on their unique set of skills, experiences, and preferences.
Fuzu's goal is to give people in developing countries the best place to learn, grow professionally, and find jobs and give talented people a place to grow, make an impact, and get noticed.
Over 25,000 new users have joined Fuzu in the last month, making us the fastest-growing talent pool in Africa. We are an international group with offices in both Kenya and Finland, in Nairobi and Helsinki.
All of their activities on the ground are run by a staff in Nairobi that is full of life and growing quickly. Even though they work long hours, everyone on their team puts each other first and has fun doing it because they want everyone on the team to be ready to learn and help in many different areas since they put a lot of value on always getting better. As long as you're willing to learn and grow, everyone on their team is expected to take on as much responsibility as they can handle.
How it Works
Registration
To join Fuzu, you don't have to fit any kind of mold because it is open to anyone over the age of 18 who wants to find a job, improve their skills, keep up with industry news, or plan their careers strategically.
It doesn't take long to sign up, but if you fill out your profile on Fuzu, you'll be better able to find relevant job and school opportunities and increase your chances of getting hired.
Fuzu is completely free to use as long as you have enough data on your plan. Fuzu is a free service that lets people make online resumes, look for jobs, read articles, and get educational materials.
On their site, they also offer internships and their library has a lot of useful resources for people who are looking for their first job. You can also prepare for your next job by reading articles about it.
Jobs
At Fuzu, they accept applications for any level or type of job. Checking back often is the best way to find out about new job openings.
Fuzu has a lot of job opportunities, some of which come directly from their employer partners and some of which come from other sites.
Applicants can apply for jobs in another country different from theirs. It's important to remember, though, that in the end, it's up to the employer to decide if they want to deal with work permits and moving costs. Before you apply, make sure you carefully read the requirements.
Every company that wants to post a job opening on Fuzu has to first get approval from the Fuzu staff. They might use different job boards to post the same openings. Still, a lot of companies use Fuzu as their main platform for hiring. Employers often look through Fuzu's talent database, so the better your profile, the more likely you are to get hired.
Some employers who post jobs on Fuzu are always looking for new people to work for them, so they post lots of jobs for the same role. A company may have many openings for the same job in different branches.
Founders
Jussi Hinkkanen
Jussi Hinkkanen is the CEO at Fuzu.
Jussi Impiö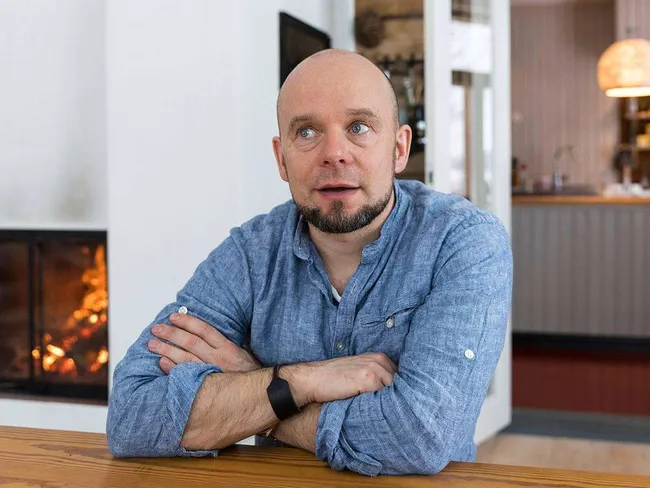 Jussi Impiö is the Head of Sustainable Solutions at Aalto University.
Jussi Impiö Attended Lapin yliopisto.
Investors & Funding Rounds
Sparkmind. VC, Finnfund, Cornerstone Group, Aucfan Incubate, Seedstars, Kepple Africa Ventures, Barona
Fuzu has finished a Series A investment round and raised EUR3.4 million ($3.86 million) to help it move into its next phase of growth, grow its team, and speed up its growth in Africa.
Sparkmind.VC, Finnfund, Cornerstone Enterprises, Aucfan Incubate, Seedstars International, Kepple Africa Ventures, Barona, and several individual investors all put money into Fuzu's most recent round of funding.
The Series A funding will help it improve its platform, staff, and global reach.
Main Competitors
SeamlessHR: Complete, state-of-the-art human resources software for developing countries that run in the cloud.
ELMO Cloud HR & Payroll: It has you covered when it comes to HR, payroll, and time and attendance roster.
LEGO: It provides e-commerce services including infrastructure, software, advice, and instruction.
Related:
Field Intelligence: Story, Founders, Investors & Funding Rounds
Agrineering: Story, Founders, Investors & Funding Rounds
African Clean Energy: Story, Founders, Investors & Funding Rounds