EFAfrica Group (EFAG) is a purpose-driven business that aims to become the leading equipment leasing provider for SMEs in Africa, driving job creation and poverty alleviation.
Through connecting committed investors, people, original equipment manufacturers, and their distributors along with the use of a standardized technology-based appraisal and monitoring methodology supported by committed investors, EFAG can deliver affordable equipment financing to SME businesses in a financially sustainable way.
It is a Lease Financing company that specializes in serving small and medium enterprises. They focus on equipment loans of up to USD 600,000, with no collateral except for the equipment itself.
It is also the first company in Tanzania seeking to employ financial leasing to boost employment levels in the country and bring business growth opportunities to the missing middle.
Africa's private sector is heavily made up of informal small enterprises that lack the formality and collateral requirements sought by commercial banks and therefore lack access to the finance they are required to grow their businesses.
How it Works
Application & Eligibility
To be eligible for EFTA's equipment loans, you must: Be located where EFTA has an office; Be well experienced in all elements of the business sector that you require equipment for;Be fully dedicated to this business; and they cannot consider businesses that produce spirits or tobacco.
They can consider start-ups provided that you can show a track record running a successful business, sufficient experience in the sector you have chosen, and a pipeline of customers ready to buy your product.
It is not essential to have an incorporated company, to have audited accounts or banking history.
However, they will need to look at your order books and they may need to speak to some of your customers or take other similar steps to establish your current business volumes.
Approved Loan
If you are approved for a loan, before your loan can proceed you will need to have all necessary licenses in place, or where the license issuance is dependent on the machine being present, in principle clearance from the relevant authorities.
On top of that, you will need to have all the necessary utilities like the electricity of the correct phase, and water connected.
After you enquire about EFTA, you will be called and asked some simple questions. If it sounds like EFTA can support you with financing, you will be invited to a seminar and provided with an application form. After you submit your application, a site visit will be conducted.
Thereafter the investment team will submit your appraisal for approval. This whole process can take under a month if you can gather all the information we need quickly.
You will own the equipment after the completion of your three-year lease term. This is why you need to choose equipment with a long life span so that you can profit from its operation well after the lease has finished.
Additionally, EFTA will make monitoring visits every three months should payment be made on time.
However, If you are struggling with repayments, EFTA will engage with you more frequently, whether it be to provide advice if the business is slow to chase payments should there be no reason forthcoming for late payment.
Training
EFTA currently provides health and safety training modules, as well as training on management for human resources.
EFTA will soon be launching a new training module to further assist its customers.
Agriculture
In the agriculture sector, EFTA finance tractors and implements (disc plow, disc harrow, planter, boom sprayer, ripper, rotary tiller, etc.), power tillers and combine harvesters.
EFTA offers a seasonal repayment package to farmers to match their seasonal income. This means farmers will pay a high amount once they have harvested their crops.
Construction
EFTA leases heavy-duty equipment used for construction projects such as excavators, motor graders, backhoe loaders, heavy-duty trucks, tippers, forklifts, concrete mixers, etc.
Agri-Processing
EFTA finances maize milling machines, rice processing machines, oil expelling machines, water, juice, and wine processing plants, and any other equipment that can be used to add value to the crops for final consumption.
Transportation
EFTA finances vehicles for the transportation sector, this includes local cargo vehicles, long haul vehicles, local buses, and long haul buses. We lease trucks and trailers for all vehicle brands from reputable suppliers.
They are brand new vehicles as well as used vehicles from abroad. We also lease directors'/managers' cars (luxury cars) and smaller equipment like three-wheelers (GUTA).
Tourism
In the tourism sector, EFTA offers leases for safari vehicles modified to fit the Tanzania market from our local but big suppliers for safari vehicles. We lease brand new vehicles which are converted to modern safari vehicles, purchase used vehicles and convert them to modern safari vehicles or allow customers to bring their vehicles for us to do the conversion of bodybuilding.
Manufacturing and Mining
EFTA offers leases for a wide range of equipment for the manufacturing and mining sector such as brick-making machines, gypsum, and PVC-making machines, woodworking, packaging materials machines, printing, etc.
They can also be sourced from local or out-of-the-country suppliers.
Health, Education, and Service
The health sector is not left behind, EFTA leases hospital equipment such as ultrasound machines, x-ray machines, hematology analyzers, urine analyzers, etc.
In the education sector, we offer school bus leases. Service sector in general, we offer leases for dry cleaning machines, printing, etc.
Founders
Michiel Timmerman
Michiel Timmerman is the current Co-Founder of EFTA.
He previously worked at Equity for Africa Ltd as a Director and Co-Founder.
Michiel Timmerman attended the University of Oxford.
Jeremy Lefroy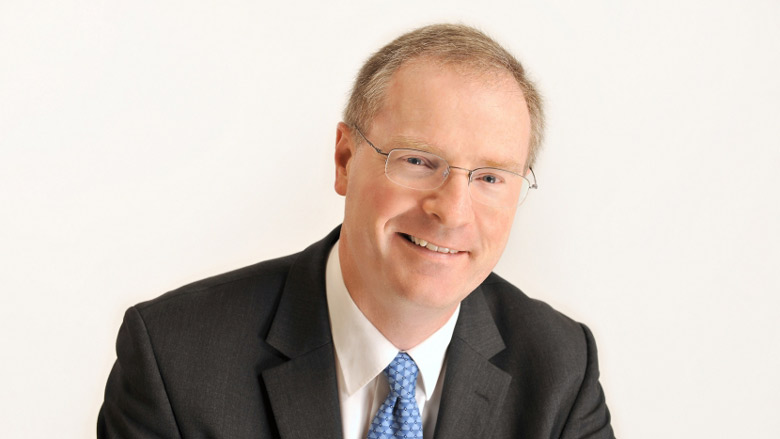 Jeremy Lefroy is the current Co-founder and Chairman of EFTA.
He previously worked at UK Parliament as a Member Of Parliament.
Jeremy Lefroy attended the University of Cambridge.
Michael Schluter
Michael Schluter is the Founder of EFTA.
Paul Doye
Paul Doye is the Co-founder and Director of EFTA.
Investors & Funding Rouns 
KfW, Small Foundation, Mennonite Economic Development Association (MEDA)
EFTA's financing, averaging USD 30k per loan, has to date directly or indirectly supported over 10,000 jobs. Sixty-four percent of EFTA's borrowers are in rural / mixed-rural areas.
EFAG has raised USD 12m from investors, including KfW on behalf of the German Federal Ministry for Economic Cooperation and Development (BMZ), Small Foundation, and the Mennonite Economic Development Association (MEDA) to support EFTA's growth and expand into other
African countries.
The Kenyan business is expected to open while EFTA's shareholders,
including AgDevCo and Equity for Africa Ltd, will become shareholders in EFAG.
Germany has also made a EUR 1 million technical assistance grant available to support EFAG's development in technology and promotion of sustainable agriculture.
Main Competitors
Vittas: This is an Africa-based company that provides loans to small and medium-sized businesses.
Accial Capital: It is an impact-focused, tech-enabled investor in small business and consumer loan portfolios in emerging markets.
Musha Ventures: This is an Africa-focused micro VC and angel fund.
Related:
Lumos: Story, Founders, Investors & Funding Rounds
Mono: Story, Founders, Investors & Funding Rounds