Founded in August 2020 by Chukwudi Enyi, Moses Nmor, and Julian Flosbach, BFREE offers ethical digital-first credit collection solutions for financial institutions in emerging markets.
After 16 months in business, the startup now manages collection processes for more than 30 digital lenders, microfinance banks, and commercial banks in Nigeria and Kenya.
After many years of being key players in the global Fintech sector, BFREE's founders became deeply unsatisfied with the available credit collection options which mostly thrived on humiliating customers.
They decided to change the narrative to a more customer-centric approach that leverages ethics and technology in leading customers sustainably out of debt and onto the path of financial freedom.
For years, Credit Collection has been a painful and stressful process for both lenders and borrowers in emerging markets.
Their mission is to change this narrative by offering them a clear path towards long-term financial stability through a combination of our self-servicing, messaging automation, contact center, and machine learning solutions.
Additionally, their vision is to become the Credit Collection company of choice for Lenders and Borrowers in emerging markets, leading the industry with high ethical standards and innovation.
How it Works
Clients
Payment to Bfree is 100% commission-based. As a client, you get to pay them only an agreed percentage of the total amount we collect from your customers on your behalf.
Their commission rates are not rigid, they differ from one client to another depending on portfolio characteristics such as loan size, duration or lateness of default on the loan, etc.
There is no minimum or maximum of debt you can assign to BFREE. However, the size of the debt will determine the best collection solution they will adopt to facilitate collection for your portfolio.
Additionally, there is no fixed time frame for their collection because portfolios and lenders differ.
The credit scoring, fraud monitoring, and internal collection processes also vary, hence, they advise clients to start with a pilot portfolio that allows them to get familiar with their collection solutions and also allows them to know their customers and portfolio quality better.
Their collection solutions are innovative, tested, and trusted. The qualities of debt will determine the type of solution they assign it.
Their collection solutions are the self-servicing option, AI automated calls and messaging, and contact center collection.
Customers
Once your loan repayment account has been assigned to them by your lender, Bfree will contact you. Usually, it is because you missed your original or first few rescheduled repayment dates.
On behalf of your lender, they will follow up with you to guide you through the repayment process.
Bfree is also ethical, and they respect your privacy, always. After multiple failed attempts to reach you, however, they could reach out to your guarantor, but they will never disclose your loan details to them.
If you are unable to repay the loan, then the self-servicing platform is just for you.
There, you can view your loan details and schedule a repayment plan. The self-servicing platform helps you break down your repayment into installments, making it easy for you to pay off and be debt free.
The self-servicing option allows you to take charge of your repayment, thereby reducing disturbing phone calls and text messages about your loan.
You will be able to monitor your outstanding balance, access your loan details, and easily set up a repayment plan.
You can make full payment, part payment, or third-party payment through a direct transfer, USSD code, or debit/credit card.
Additionally, If your loan account has been listed with the credit bureau by any of your lenders, your record will be updated once you make a payment toward your outstanding loans.
Paying off your outstanding loans will improve your credit score over time and make you more creditworthy.
BFREE Fixed Income Token
Explore opportunities to enhance yield while managing the growing credit risk – Invest in Ethical Emerging Market Microcredit through the BFREE Token.
They aim to be a leader in ESG Emerging Market Fixed Income Investment, with a strong focus on Ethical Consumer Loans.
Contact Centre Collections
Their Contact Centre collection assists customers who have more specialized needs or who have not previously engaged with their other collection processes.
Talk with their polite and dedicated Account Managers who are eager to work with you on your repayment journey.
AI Automated Collections
Their Artificial Intelligence collection process makes the collection more efficient and scalable.
It thrives on understanding the customer and providing unique repayment plans and optimal channels for them.
All of this is done with 100% compliance with global industry ethical collection standards.
Customer Self-Servicing Collections
Their easy-to-use Self-Service Platform enables customers to manage multiple loan repayments with varying lenders in one place, thereby minimizing documentation, messages, and phone calls.
It's so swift and efficient, in 5 minutes, customers can post a refund.
Founders
Julian Flosbach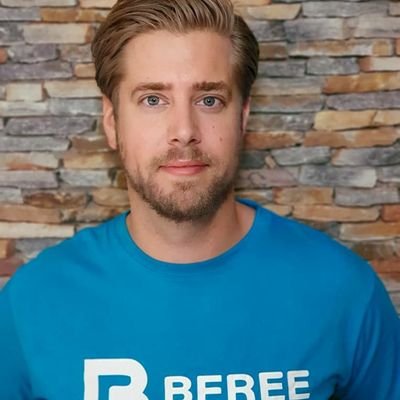 Julian Flosbach is the CEO and Co-Founder at BFREE.
Julian Flosbach attended the Frankfurt School of Finance & Management.
Chukwudi Enyi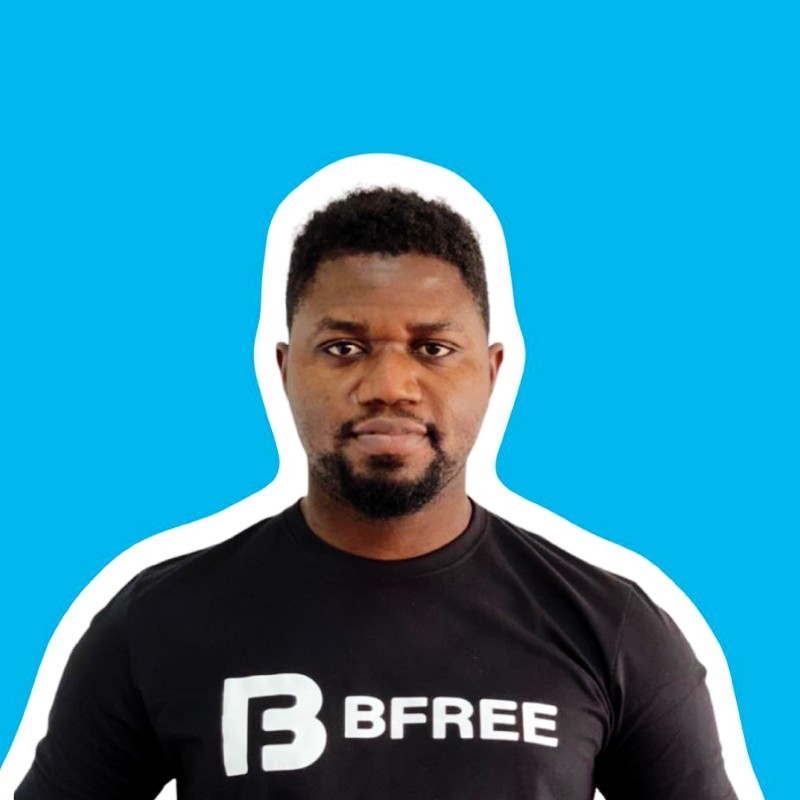 Chukwudi Enyi is the COO and Co-founder BFREE Africa.
He attended the School of Media and Communication Pan-Atlantic University Lagos Nigeria.
He was the head of Marketing for OPay, one of the fastest-growing Fintech Unicorn (mobile money) companies in Africa.
He has developed the marketing department from scratch with key KPIs of efficiency and immediate ROI on marketing spending.
Currently, with more than 400,000 mobile money agents and millions of users.
OPay is currently the leader in Fintech and user technology innovation in Nigeria and the marketing department has led these market acceptance and penetration efforts. Also headed the marketing efforts of FairMoney in Nigeria.
While the Head of Marketing and Growth for naira box, he developed and monitored the user acquisition and retention metrics for the company.
He also managed all the Digital Marketing collateral like Social Media and websites for revenue and awareness generation for the company.
He has built and implemented successful marketing campaigns, and strategies, and launched products for big brands like British American Tobacco (BAT), MTN, Airtel, and Nigerian Breweries.
Additionally, Chukwudi has over 8 years of experience in BTL and ATL Marketing strategies, Tech Marketing and Growth Hacking, Digital Marketing strategies, and building and nurturing young brands.
His background includes years of Accounts Management and Client Servicing for Asian Sourcing Link (ASL) a multinational that deals with global merchandising and promotional items, where he managed major accounts like Coca-Cola, SABMiller, and PZ Cussons with profitability and major milestones recorded.
He is also very experienced in using productivity and process tools like Salesforce, SAP, ZOHO, and various e-auction platforms, and possesses basic knowledge of HTML and analytics language.
Moses (Azubuike) Nmor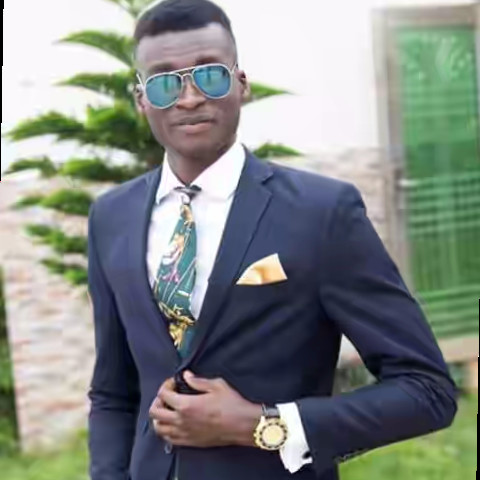 Moses Nmor is the Co-Founder at BFREE Africa.
Moses attended the National Open University Of Nigeria.
Investors & Funding Rounds
Launch Africa, Beta. Ventures, Greenhouse Capital
BFREE raised a seed round after seven months in business. The seed round was led by Nigeria-based Beta Ventures alongside Launch Africa Ventures and GreenHouse Capital.
Additionally, BFREE raised a US$1.7 million pre-Series A funding round and strengthened its management team ahead of global expansion.
Having raised a US$800,000 seed round, BFREE secured a US$1.7 million pre-Series A round from 4Di Capital, Octerra Capital, VestedWorld, Voltron Capital, Logos Ventures, and several unnamed business angels. It will use the new funds for global expansion and significantly strengthen the management team.
The company has gained incredible traction very early on, which just shows the huge opportunity in the credit management industry in emerging markets.
They are now bullish on their expansion plans into markets such as India, Brazil, and Egypt.
Main Competitors
Collectively: It helps healthcare organizations increase collections, automate billing operations, and elevate the patient's financial experience.
InDebted: This provides debt collection software that allows customers to effectively manage the repayment of their overdue accounts.
Radian Group: It promotes and preserves the tradition of homeownership while protecting lenders from default-related losses on residential first mortgages.
Related:
Money254: Story, Founders, Investors & Funding Rounds
AlumUnite: Story, Founders, Investors & Funding Rounds
SHYFT Power Solutions: Story, Founders, Investors & Funding Rounds