Africa Foresight Group (AFG) was founded in 2016 and operates as a freelancing platform that offers consultant services.
AFG has more than 200 consultants in its network and has completed more than 170 engagements since its inception. The company is backed by investors from Nigeria, Ghana, Silicon Valley, and the UK.
AFG allows leading companies, investment funds, and development partners to hire teams to make the right strategic decisions and achieve sustainable success, utilizing an online platform and machine learning to build an entirely new model for consulting in Africa.
The startup's proprietary technology platform matches teams with open project opportunities, manages performance data, and supports the invoicing and payments process, amongst others. AFG has more than 100 consultants – "foresight" – in its network, and has completed more than 140 engagements since inception.
AFG experts and consultants work in industries that create real added value for the African continent, including agribusiness, FMCG, and finance.
The company is run by a 15-people full-time team based in Ghana and Nigeria but has a strong representation of network members across African markets, such as Nigeria, South Africa, and Kenya.
How it Works
Financial Services
Africa Foresight Group supports risk management and customer service efforts at financial institutions, ranging from banking and insurance to wealth management and securities distribution.
Healthcare
At AFG, they assist healthcare providers to deliver high-quality value to patients at lower costs and foster the use of innovative technology in delivering health services.
FMCG & Retail
Health and nutrition are the fundamental building blocks of life. Digital technologies and shifting consumer eating and spending habits are creating uncertainty in the food and consumable goods retail business.
AFG's retail experts help develop retail strategies, and digital solutions to ensure healthy products are delivered to consumers.
Agribusiness
The world's population is expected to grow to 9.7 billion by 2050, which will require a corresponding 70% increase in calories available for consumption.
AFG thus collaborates with Agribusiness firms to develop and execute transformative agendas, and spot potential game-changers to overcome the increase in demand.
Renewable Energy
By 2019, it was estimated that 20% of electricity generated in Africa was based on clean energy sources, however, the continent lagged behind the world average of 26%.
AFG collaborates with various energy partners across the continent to accelerate the end of this energy divide and ensure highly sustainable energy access, particularly for rural communities.
Education
Following the adoption of the Sustainable Development Goals (SDGs), the 2030 agenda, and the exponential rise of remote learning spurred by COVID-19, AFG collaborates with educational practitioners and lawmakers to discuss and implement innovative solutions for equitable and universal access to education.
Heavy Industry
Manufacturing industries and factories are reinventing themselves, their services, and their business models in response to the devastating impact of their harmful waste on the environmental ecosystem.
AFG helps industries adopt sustainable industrial reforms that ensure resources are used conservatively and efficiently with minimizing environmental impact.
Private Sector Development
Today, venture capital and private equity firms have greater opportunities to transform business landscapes and generate unmatched value given the expansion of private investment.
AFG assists them in spotting and taking advantage of investment opportunities.
Transportation & Logistics
Radical innovation is required in the transportation and logistics sector due to unprecedented difficulties.
They enable clients from various industries to make daring decisions on adopting digital innovation, restructuring, and customer service.
Founders
Yasmin Kumi
Yasmin Kumi is an entrepreneur who founded AFG in 2016 to follow her passion for fostering economic value creation in Africa by creating the leading platform for freelance consulting services on the continent.
Yasmin is convinced that African companies and people's future is global when it comes to expansion and work opportunities, respectively.
Hailing from Germany and Ghana, Yasmin worked at the Berlin office of McKinsey & Company for 5 years before founding AFG.
She holds an MBA degree and an MSc in African Studies from the University of Oxford.
During her graduate studies, she was elected the President of the more than 50-year-old Oxford University Africa Society which unites African students across the entire campus and counts several former African state leaders as its former Presidents.
She is also a member of the Harambe Entrepreneur Alliance ('16), the leading network for young talented entrepreneurs from Africa.
Yasmin was listed as one of Future of Ghana's 30 Under 30 Pioneers in 2017.
Rasheeda Seshie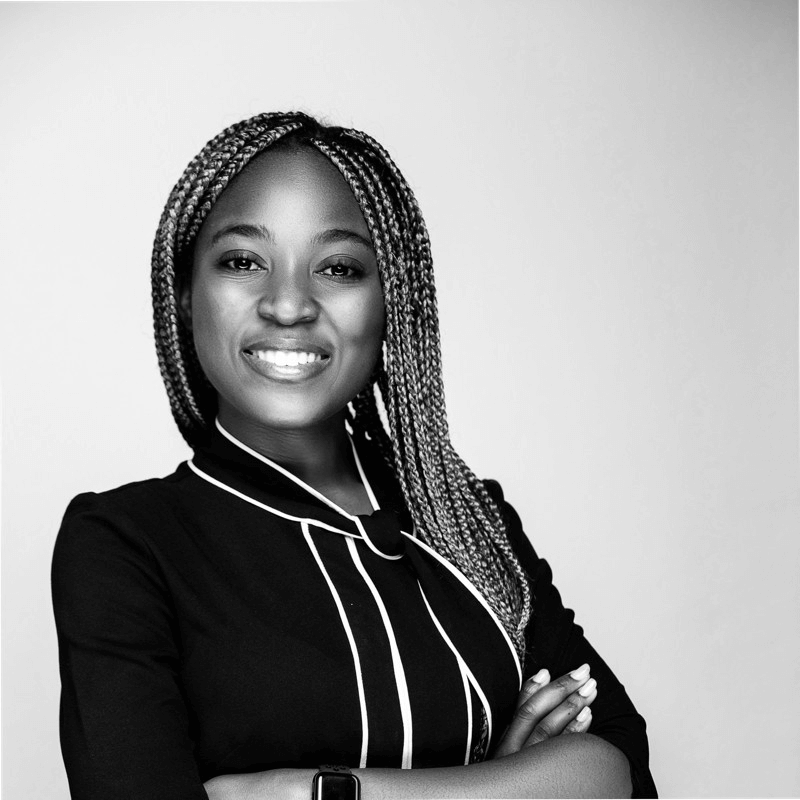 Impact Entrepreneur, Hero/EIR at @Draper University, Ashoka Fellow, Orange African Social Entrepreneur of the Year '12.
Investors & Funding Rounds
Consonance Investment Managers, GFH Holdings
Africa Foresight Group (AFG) has raised a seed funding round worth over US$700,000.
The US$700,000 seed round is led by Consonance Investment Managers and GFH Holdings and will be used to help the company expand across Africa.
Consonance Investment Managers believe that improving the productivity of Africa's human capital and enabling their collaboration will allow Africa's businesses to flourish and this is critical for the well-being of the continent.
Therefore AFG's vision is to build the largest managed marketplace of freelance talent in Africa to bridge the talent gap.
AFG ticked attributes including a strong women-led management team solving critical problems in a scalable way and a 3-year track record in their sector.
Main Competitors
Verve Ventures: They are the leading European startup investment platform for private and institutional investors.
Fish+Chips: It is the Market Network for affordable & impactful consulting in emerging economies.
LEGO: It offers e-commerce operations, technology, consulting, training, and digital services.
Related:
Ampersand: Story, Founders, Investors & Funding Rounds
DPO Groups: Story, Founders, Investors & Funding Rounds