Founded in 2020, AfriBlocks is a pan-African freelancing marketplace that connects users with remote working opportunities and manages the process of applying for, getting, and getting paid for work end-to-end.
AfriBlocks is a freelance services marketplace that provides African professionals with a technological infrastructure that allows them to link their remote services to a worldwide market.
Employers find the best-suited services on AfriBlocks from a database of vetted professionals, remotely providing a diverse range of digital skills such as web design, web development, content creation, and digital marketing, among others.
At the core of AfriBlocks' offering is a payment bridge for seamless and swift offshore settlement between Africa's top talent and the world, that will leverage blockchain technology.
AfriBlocks is also a global Pan-African marketplace of verified African freelance experts, replete with productivity tools and a secure payment system, that makes it simple to complete remote contract projects on a budget.
The company also actively participates in the work being done for you through its project management team, which is delegated to oversee each project on your behalf.
AfriBlocks focuses on upscaling the Pan-African freelance service industry by creating an escrow platform that pairs service needs with the best-fit service providers in less time and at a lower cost.
This escrow service is enhanced with a project management team that ensures excellent delivery of service to the satisfaction of the employer.
With Afriblocks freelance community-building programs, Africans are spotlighted and connected to global opportunities that will cater to the growing workforce demand in the evolving Web 3 world.
AfriBlocks is building a robust infrastructure that leverages blockchain technology to provide African and African diasporans with direct employment pathways across the globe.
AfriBlocks has registered over 8000 freelancers from across 7 African countries and has also completed over 250 jobs.
The company is working to make it easier to execute tasks when outsourcing all while addressing the high unemployment rate that affects many African countries by making it easier for people to find work.
How it Works
Freelance Series
AfriBlocks is committed to providing resources that help them grow their capacity and continuously improve their professional service delivery. As they work towards building a Global Pan-African Freelance Network.
Code of Conduct
AfriBlocks must conduct its business in compliance with all appropriate rules, regulations, and laws.
They are dedicated to helping all Users act in a way that maintains trust and respect.
Their Code is meant as a guide to using their Site appropriately and must be followed at all times.
Any breach of this Code is handled accordingly and will result in disciplinary action, including account termination.
Should there be any questions concerning this Code, address them to the AfriBlocks Support Team and you will be provided with additional information regarding the correct procedure(s) to follow and the team will address any concerns you may have.
Freelance Community
When a task is listed on the Afriblocks platform, the client saves time by not having to sift through hundreds of freelancer profiles and portfolios.
Instead, they use automated techniques to match the user's credentials with three freelancers.
AfriBlocks also appoints a project manager to the selected freelancer, who oversees the project from start to finish.
When the job is complete, AfriBlocks receives a service fee, and the funds are released from safekeeping.
This guarantees that freelancers and clients maintain clear expectations and that deadlines are met.
They also provide freelancers with community and development resources to help them continuously improve and stay competitive in a global marketplace.
To build up the creative skills in their community, they have partnered with Pluralsight Skills, Ingressive for Good, etc.
Founders
Tongayi Choto
Tongayi Choto is the founder of AfriBlocks and a former Vice Chair of Science and Technology for AU | PDYA Computer Science and Maths.
He is a Blockchain Developer and a former Product Development Management at bitmari Part of the team that received the world's first-ever remittance license from a reserve bank to explicitly use bitcoin to send funds.
Tongayi is a Young CEO, Building The Technology Infrastructure for Africa's Future of Work who also Leads AfriBlocks.
In 2020 he was recognized as one of the Most Influential People of African Descent under 40.
From 2018 – 2019 Tongayi served as Vice-Chair Science &amp Technology Sector for the African Union | Pan African Diaspora Youth Association.
Based in Harare, Zimbabwe, he has built a track record as a leader and innovator in Africa's tech ecosystem.
Most recently serving as the lead Product Manager at BillMari and playing a pivotal role in building the first app to receive a bitcoin remittance license from a federal reserve bank.
Roger Roman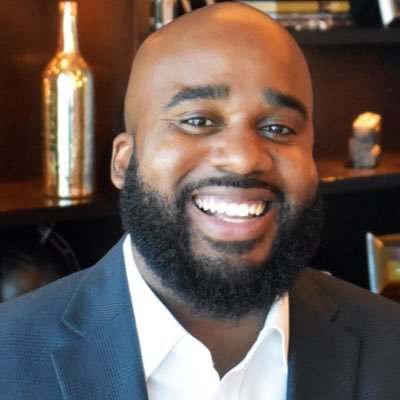 Roger Roman is the Co-Founder at AfriBlocks.
Investors & Funding Rounds
Techstars and Adaverse
AfriBlocks has been selected to take part in the Techstars Seattle accelerator, securing access to mentorship, networks, and US$120,000 in funding.
It has been selected to take part in the 12th edition of the Techstars Seattle accelerator, which is part of the global Techstars network and has unicorns such as Remitly, Outreach, and Zipline among its alumni.
A worldwide network that helps entrepreneurs succeed, Techstars connects founders and their teams with other entrepreneurs, experts, mentors, alumni, investors, community leaders, and corporate partners who will help their companies grow.
AfriBlocks is taking part in the program alongside nine other startups from across the world, with the accelerator to be delivered through a hybrid of remote and in-person programming.
In 2021, Google awarded the company $100k as part of funds from the US Black Founders Fund.
The company raised a total of $120k in their pre-seed round funded by two investors, TechStars Seattle, and Techstars.
Innovative digital freelancing marketplaces including AfriBlocks are facilitating the hiring of African experts, providing startup founders and entrepreneurs with an easier way to outsource qualified talents, and substantially redefining the freelance space.
Additionally, Adaverse, a Cardano ecosystem accelerator established to foster the growth of Web3 crypto-native projects in Africa, has made a strategic investment in AfriBlocks.
Main Competitors
Tapu.com: This is the first managed real estate platform in Turkey.
HomeJab: It is a global marketplace for real estate media production.
StockX: This is an online marketplace to buy and sell limited edition and high-demand sneakers.
Related:
Havenhill Synergy Limited: Story, Founders, Investors & Funding Rounds
Hitchat: Story, Founders, Investors & Funding Rounds