Solaris Offgrid started in 2014, to develop technology to scale up promising energy access solutions such as Paygo solar.
It is a developer of solar technologies designed to support sustainable and profitable off-grid energy ventures.
The company's technologies offer hardware, software, technical expertise, and funding for generating solar energy in low-income communities by empowering village entrepreneurs with business and technology, enabling users to learn, grow and maintain their micro-energy businesses.
Solaris Offgrid supports distributors of essential services to build strong customer traction and greater relations with investors through flexible and inclusive Paygo solutions, designed for last-mile operations.
Adopting a bottom-up approach in the design of its solutions and creating synergies with a strong network of partners to solve last-mile challenges, the company has already deployed Paygo solutions in more than 30 countries through PaygOps, Solaris Offgrid in-house software solutions built In the Field, for the Field and its product development services.
Leading reference in the off-grid solar market, PaygOps, is engineered to deliver modular and interoperable solutions to address off-grid energy access challenges and distribution complexity.
To offer pay-as-you-go purchasing, companies need software: to collect and track customers' incremental payments, remotely meter out energy from the devices installed in their homes and assess new customers' ability to pay.
Finding a suitable software system, however, is not easy. There is no right-sized solution for companies, whose options are limited to purchasing costly, generic software that does not fully serve their needs or the complex process of developing their own in-house customized software tools.
Both of these imperfect options put a significant drain on companies' limited working capital and restrict their ability to grow.
Solaris Offgrid currently operates primarily within the off-grid energy sector, with plans to partner with companies offering other kinds of essential goods and services.
How it Works
PayOps
Solaris Offgrid's PaygOps software is one of the first to enable companies to easily offer customers their energy services with pay-as-you-go plans.
Designed to offer in-depth feature adaptability and customizable workflows, PaygOps is a leader in the industry, providing industry players with an operations management tool that is interoperable with best-in-class hardware and complementary software solutions.
The PaygOps software's customer database is paired with automated management services such as billing, maintaining loan repayment information, and customer satisfaction tracking.
Solaris Offgrid's PaygOps software reduces solar energy companies' operational pain points from cost to inefficiency, enabling them to reach more low-income customers, increasing their chances of scale, and catalyzing the growth of the off-grid energy sector at large.
Energy companies pay Solaris Offgrid a fee for each active customer managed by PaygOps at half the price of competitors.
This saves early-stage companies the high operational costs of setting up their in-house systems, bringing them one step closer to profitability and enabling them to charge customers less for their energy products and services.
This is significant given that the majority of Solaris Offgrid's clients are newly launched companies offering underserved customers first-time access to clean, off-grid energy.
In addition to cutting company costs, PaygOps increases efficiency with elements such as feature customization, SMS-enabled and offline functions for field service agents visiting customers' homes in remote areas with low connectivity.
The software also easily integrates with over 100 other third-party applications and a wide variety of hardware such as Acumen investee BioLite's solar home systems.
Founders
Siten Mandalia
Siten Mandalia is the CEO and co-founder of Solaris Offgrid and has worked on finance and technology solutions for the off-grid and unbanked populations for the last 10 years.
Before this, Siten graduated from Imperial College London in Mechanical Engineering and started his career working on financing grid-tied rooftop solar projects before taking initial energy access solutions through the Imperial Business School MBA program.
Benjamin David
Benjamin David is the CTO at Solaris Offgrid.
Thibault Lesueur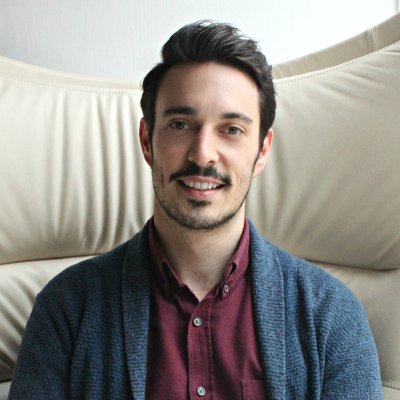 Thibault is the Chief Marketing Officer and Co-Founder of Solaris Offgrid.
He started his career at ENEA Consulting as a consultant in energy transition where he supported organizations such as Engie and Total on marketing challenges and energy poverty issues.
In 2014, Thibault co-founded Solaris Offgrid and moved to Tanzania to supervise operations that brought electricity and micro-credit products to over 30,000 people to date, while leading the design of their flagship SaaS product 'PaygOps'.
Nowadays, Thibault travels the world to share the SaaS to manufacturers and entrepreneurs impacting the 2 billion people unbanked.
Investors & Funding Rounds
Acumen, Compass Venture Capital
Acumen's new investment in Solaris Offgrid enables them to serve more customers, and at even lower income levels.
Solaris Offgrid will use the funds from Acumen's investment to acquire new clients and develop additional product features to further increase the PaygOps software's versatility.
Acumen's central place in the industry will also allow them to connect with the right partners to expand its product use beyond solar lighting to other critical off-grid appliances.
Main Competitors
Dcbel: It offers AI-driven sustainable technologies which enable people to leverage solar energy to power their cars, homes, and lifestyles.
Nova Lumos: It offers solar power to off-grid homes and small businesses.
King Energy: This is a next-generation energy company that brings solar power to multi-tenant commercial properties.
Related:
SeamlessHR: Story, Founders, Investors & Funding Rounds
Stears: Story, Founders, Investors & Funding Rounds