In 2016, Femi Kuti, Opeyemi Olumekun, and Matthew Mayaki started a telemedicine company called Kangpe with the help of Femi Kuti and Opeyemi Olumekun.
The company has quickly become one of the most trusted names in Nigerian digital health, working with both people and institutions. Reliance Health offers full health coverage for a flat monthly or yearly fee. It does this with a 24/7 telemedicine platform that makes it easy to pick up and deliver prescriptions, a private network of clinics, and an extended network of about 2,000 partner healthcare institutions.
Reliance Health gives high-quality medical care at a fair price by using cutting-edge technology. Reliance Health offers innovative healthcare solutions to meet the needs of growing markets. It does this through an integrated strategy that includes affordable health insurance, telemedicine, and a mix of partner and own healthcare facilities.
Additionally, It's a part of a Healthcare Technology Company that works to lower healthcare costs and make it easier for people to get good care. Organizations, families, and individuals can now stop worrying about their health thanks to the company's holistic strategy, which includes low-cost health insurance, telemedicine, and a network of both partners and their healthcare facilities.
RelianceHMO is working to solve this problem by selling full health insurance plans at prices that the average African can afford. Reliance has made health insurance in Africa more affordable and easier to get by using Telemedicine and data analytics.
How it Works
Software, data science, and telemedicine will help them make health insurance less of a hassle.
In Nigeria, it might be hard to get started on the process of getting insurance coverage. When you want to see a doctor, you'll have to fill out long forms and wait for a long time. Hospitals and other healthcare facilities have terrible service and don't have any kind of customer service department.
Making sure that your health insurance company is looking out for your best interests by using tools from both technology and data science to make the whole process, from buying insurance to getting treatment, as easy as possible.
You should be treated with respect because you are a thinking, and feeling person. You can count on them to give you great service because that is what they care most about. This means that they won't stop at anything to make sure your health insurance is a joy to use. You can count on them no matter where or when.
Most health insurance companies' high-sounding mission and vision statements are just empty words. Instead, they make a bold promise: that they'll do whatever it takes to make sure you have a good experience with your health insurance.
Pick your preferred plan
Choose between the monthly, quarterly, or yearly payment periods and select any of our health insurance plans that fit your needs.
Pay online
Enter your details and pay online with your card. It's very simple
Start accessing care
After paying, watch out for the series of emails you'll get from your no. 1 HMO in Nigeria, explaining how to use your health plans to stay healthy.
Plans and pricing
Select any comfortable payment plan that works for you. You can buy as many plans as you want. Please note that subsequent payments will be debited automatically from your card.
Founders
Femi Kuti
Femi Kuti is CEO of Reliance Health and has a huge wealth of experience in the healthcare sector.
After completing his degree in Medicine and Surgery from Obafemi Awolowo University, Femi worked as a healthcare investment banker at Goldman Sachs before co-founding Reliance Health with Opeyemi in 2016.
He has a lot of experience as a CEO, especially in the fields of medicine and technology.
He also knows a lot about how money, technology, and management work in healthcare.
He got his MBChB in Medicine and Surgery from Obafemi Awolowo University, and now he runs a very successful business.
Opeyemi Olumekun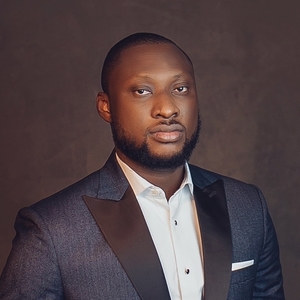 Opeyemi Olumekun is COO of Reliance Health.
Since completing his degree in Geology from Obafemi Awolowo University, Opeyemi has worked as a trader with Goldman Sachs and an analyst for a leading Lagos-based private equity firm.
Opeyemi Olumekun studied at Obafemi Awolowo University.
Matthew Mayaki
Matthew Mayaki now holds two positions: CTO at Kangpe and Co-Founder & VP of Product & Design at Reliance Health.
He has also previously worked as a Software Engineer at Kangpe.
Matthew Mayaki studied at Facilitator Capital Fund.
Investors & Funding Rounds
Partech Africa, Tencent & General Atlantic
RelianceHMO has raised over $46,000,000.00 in funding across 4 rounds by 17 investors. RelianceHMO's latest round was a Series B round that raised $40 million.
General Atlantic, a major global growth equity investor, led the round with Partech, Picus Capital, Tencent Exploration, AAIC (Asia Africa Investment and Consulting), P1 Ventures, Laerdal Million Lives Fund, and M3.
The Series B round is thought to be one of the largest in the health technology sector in Africa.
This round of funding comes after the company's Series A round, which brought in $6 million in January 2020, and its seed round, which brought in $2 million in the months after Y Combinator's 2017 class graduated.
With the money, new health centers will be built in the Nigerian cities of Abuja and Port Harcourt. Reliance Health also wants to hire more people and offer more services to Nigerians who live outside of Nigeria.
The company that makes medical technology is also going global.
Main Competitors
Eleanor Health: It helps people with mental health and drug use disorders in person, online, and in their own homes.
Bright Health: It sells and provides services and goods in the area of health insurance.
Grand Rounds Health: This is a tech-driven healthcare company that gives employers an alternative to traditional healthcare services by using healthcare technology.
Related:
Migo: Story, Founders, Investors & Funding Rounds
Cowtribe: Story, Founders, Investors & Funding Rounds