If you want to find a leader in solar power, you don't have to look any further than REDAVIA. Their solar farm services can be used by business clients in West and East Africa. REDAVIA is committed to using solar energy as a key driver for sustainable development because it has a long history of being a reliable, clean, and cost-effective source of energy.
The innovative REDAVIA pay-as-you-go system is made up of a pre-configured Unit with solar modules and electrical parts. Once the Unit gets to the site, their REDAVIA-trained local experts will oversee the installation, operation, and maintenance of the solar farm.
Their carbon-free solution could be used to supplement the utility grid or diesel generators on-site. With only a small initial investment, their customers can save money and gain operational flexibility through their flexible lease agreements.
A sustainable economy needs a lot of people to have access to reliable, low-cost, renewable energy sources. REDAVIA's solar energy does a lot more than just power homes and businesses. It also helps students do better in school, creates new jobs, and improves underserved neighborhoods.
As REDAVIA grows, they track its impact with metrics that track the number of solar units deployed, the amount of carbon dioxide emissions avoided, and the number of lives improved.
The hard work of their professionals ensures not only commercial success and scalability for REDAVIA, but also social and economic benefits for the countries where they operate.
How it Works
Agrifoods Processing
For crops, livestock, and fisheries products to have value after harvest, they need to be processed well. This means that facilities and farms need to have reliable sources of energy.
Low-cost, high-quality energy from REDAVIA is important for the long-term success of many African countries, whose economies depend so much on the food processing industry.
Mining and Minerals
Mines that are far away from the power grid often have to use expensive diesel generators to keep the lights on. The solar solution that REDAVIA offers lets miners use less diesel fuel, save money, and set an example of caring for the environment. Solar energy is a cheap choice that can keep mines running at their best for a long time.
Manufacturing
Plastic plants and sawmills are just two examples of the kinds of factories that can be found all over the world and Still, they all need steady power.
All of the machines they use every day, from the biggest heavy machinery to the smallest hand tools, need electricity.
With REDAVIA's solar-hybrid energy system, factories can work 24 hours a day, 7 days a week.
Hospitality and Real Estate
The countries of sub-Saharan Africa will need to put more money into building infrastructure to keep up with their growing tourism and real estate industries.
For this expansion to happen, they need power that is both cheap and reliable. This is exactly what REDAVIA does for the hotel and building industries.
With the solar and battery power system in place, no more expensive and unreliable diesel generators will be needed. This method works well for hotels that are not connected to the grid, work camps for expats, and high-end housing developments.
Services
Institutions that provide important services, like education and health care, need electricity that is reliable and doesn't cost too much.
At REDAVIA, their goal is to help commercial and public buildings like schools and hospitals get clean energy from the sun. Businesses and government agencies benefit a lot from the electricity that works all the time.
Utilities
In developing countries, where the economy is growing quickly, sometimes the electricity grids can't keep up. Multi-gigawatt power shortages are getting worse every year because demand is rising faster than capacity is growing.
Traditional energy projects take a long time to develop and get money for, but REDAVIA solar power can increase generating capacity by a lot in just a few months.
Founders
Erwin Spolders
Erwin Spolders founded Redavia and is now the CEO of the company.
Erwin has worked for more than ten years in the fields of sustainable development and building solar farms.
He used to be in charge of the company's work in Germany and France As General Manager of Q CELLS.
Erwin Spolders was a student at the University of Virginia.
Oliver Keilhack
Oliver Keilhack is the current CFO of Redavia.
Oliver has spent almost 20 years working in business finance.
He used to be the CFO at Micropelt GmbH.
Oliver Keilhack attended the University of Bath when he wasn't working.
Investors & Funding Rounds
ElectriFI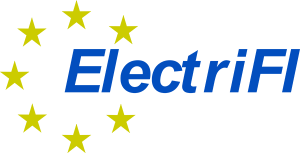 ElectriFI was set up as an impact-first investment facility to help finance early-stage private businesses and projects in developing economies that are working to increase their use of renewable energy sources by making new connections or improving existing ones.
Common business models include home solar systems, mini-grids, independent power producers, and power generation.
The main investors in ElectriFI are the European Union, Sweden, and US Power Africa. ElectriFI is run by EDFI Management Business NV, an asset management company based in Brussels that is owned by the 15 European Development Finance Institutions.
FACTOR[e]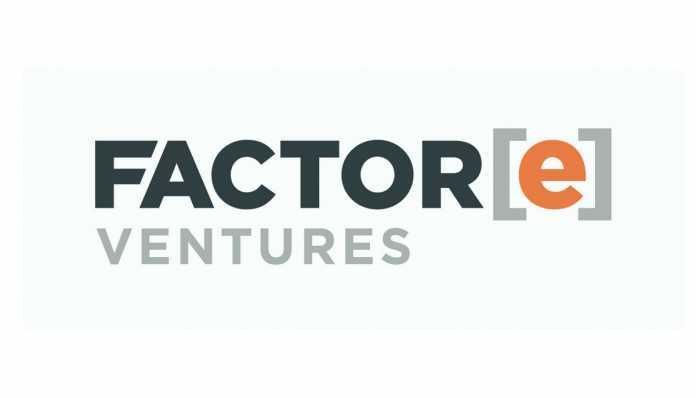 FACTOR[e] is a business development company whose main goal is to make the lives of people in the global South better by making more renewable energy and related services available.
They help start-up companies in their early stages by giving them risk funding and technical help. They find new businesses with a social mission that look promising, test their viability, give them start-up money, lower their risks, and help them grow so that more people can benefit from their work.
The Global Climate Partnership Fund (GCPF)
The Global Climate Partnership Fund, which is based in Luxembourg, fills the funding gap for low-carbon projects in emerging markets.
Small and medium-sized businesses and families can ask for help from the Fund to pay for projects that save energy or use renewable energy.
This public-private partnership was set up in 2009 by the German Federal Ministry for the Environment, Nature Conservation, Building and Nuclear Safety (BMUB) and KfW Entwicklungsbank. It is run by responsAbility Investments AG, a market leader in development investments.
KawiSafi Ventures (KSV)
It was started to take advantage of the potential of renewable off-grid electricity instead of spending time, money, and resources to expand the grid to energy-poor villages in Africa.
Its goal is to help more than 10 million low-income people in East Africa get clean, cheap electricity and stop a long-term climate disaster. At least half of these people live in energy poverty.
Lendahand
Lendahand was set up in 2012 with the help of a helping hand. Their goal is to help people in countries that aren't as developed get things like jobs and health care. This is how they try to make up for not having much money.
Nordic Development Fund (NDF)
The governments of Denmark, Finland, Iceland, Norway, and Sweden set up the Nordic Development Fund to help fund international development projects.
NDF's main business is with developing countries, to make it easier for them to invest in preventing and adapting to climate change.
Most of the time, the NDF works with other development groups to help with projects. Operations show how much the Nordic countries care about fighting climate change and helping the economy grow. Funding from NDF could come in the form of gifts, loans, shares of ownership, or a combination of these.
Shell Foundation
It is a UK-registered charity to come up with and uses new ways to solve global development problems.
They look at important social and environmental issues in the energy industry from a business point of view, and they look for ways to use Shell's resources and connections to have a bigger impact on development.
Main Competitors
Nova Lumos: It offers solar energy solutions for homes and businesses that are not connected to the grid.
Ubitricity: It improves places where electric cars can be charged.
Azuri Technologies: People in rural Africa who don't have access to the grid can get cheap electricity from the sun through Azuri.
Related:
Neopenda: Story, Founders, Investors & Funding Rounds
Sidai Africa: Story, Founders, Investors & Funding Rounds