Ongair was launched in 2014 by current chief executive officer (CEO) Trevor Kimenye and chief operating officer (COO) Charles Gichuki after the pair, who owned a digital consulting agency, were approached by a Kenyan bank and asked to come up with a unique campaign for Valentine's Day.
Ongair is being used by more than 700 businesses worldwide. Its platform allows companies to interact with their customers using instant messaging.
The company does so by layering a dashboard onto existing chat applications including Messenger, Whatsapp, Telegram, and WeChat.
Since its inception, Ongair has been actively used by a growing list of over 700 businesses around the world, including media, eCommerce platforms, universities, financial institutions, and non-profit organizations.
Ongair's enterprise customers include TecnoBuy – Costa Rica, and Zeker.ME – Denmark, Petsy – Mexico, CoreFone – Uruguay, Navitas global, AMREF Health Africa, Cheki Africa, Chase Bank- Kenya, EliteBet Kenya, JamboPay – Kenya, OLX- Kenya & Nigeria.
Ongair is also a customer support platform for Social and Instant Messaging apps such as WhatsApp, WeChat, Telegram, Viber, and Facebook Messenger.
With Ongair you can communicate with your customers on the platforms they use every day to talk to their friends and family.
Ongair is the only IM aggregator worldwide offering WhatsApp, Messenger, WeChat, and Telegram integration, with plans to add more instant messaging platforms. Ongair's product features include Multiple agent support, Reports and Analytics, a RestFul API, and Integration into popular CRM platforms like Zendesk among others, Ongair is also the leading IM to Zendesk platform in the world.
How it Works
Signing Up
Signing up is easy, all you have to do is register for a 14-day trial where you can test out the platform to see how it works for you.
Cost
This depends on the plan you have selected. They have scalable and affordable plans based on the number of agents you have as well as the number of channels you require.
You can see their pricing plans and if your requirements don't fit what they have you can use the live chat to talk to one of their Customer Success executives or email us.
Agents
An agent is a user of the system that responds to your customers through the Ongair platform.
Channel
A channel is a single account through which your customers can reach you. For example, it could be a Facebook Page, a WeChat official account, or a Telegram bot.
Payments
You can pay online securely using your credit or debit card. Their payments are handled by Stripe, an industry leader in managing and processing payment data.
Alternatively, you can deposit to their bank account if there is a prior arrangement. Please email them at he***@on****.im.
Telegram
Telegram is an online chatting/instant messaging application that prioritizes security and speed.
Your customers can reach you on Telegram via a Telegram Bot.
Bots
Bots are third-party applications that run inside Telegram. Users can interact with bots by sending them messages and commands.
Messenger
Facebook Messenger is a free mobile messaging app used for instant messaging, sharing photos, videos, audio recordings, and for group chats.
Every Facebook page has a Messenger account tied to it. You can use Ongair to send and receive messages from this account.
They also offer the ability to manage comments that your customers make on your Facebook posts.
WeChat
WeChat is a Chinese multi-purpose messaging, social media, and mobile payment app developed by Tencent.
Ongair allows you to send and receive WeChat messages from your customers through your WeChat Official Account.
Sign up for the Wechat Service Account because it is more visible and can send up to four messages per month as opposed to the Subscription Account which is less visible and can send one message per day.
Service Accounts
Service accounts are more appropriate for companies aiming at providing a wider set of services through WeChat: customer service, e-commerce, games, or other interactive features. Content can be provided but it is not the core service.
Subscription Accounts
Subscription accounts are a good choice for companies or individuals for which content is the core service provided to customers: the ability to publish daily is a key feature and other features provided by the account are more limited.
Viber
Viber is a free instant messaging and calling app for personal and group chats.
Your customers can reach you on Viber via a Viber bot. A Viber bot is a special account through which a business can send and receive one-to-one messages with their customers.
Viber bots are free and easy to create. You can create one by logging into their developer portal.
Once your bot is created, you just need to copy your authentication token into Ongair to complete the process.
WhatsApp
WhatsApp is a free instant messaging and calling app. It is the largest Instant Messaging app in the world with over 1 billion people worldwide using the app.
Ongair allows you to send and receive WhatsApp messages from your customers through the WhatsApp for Business API.
The WhatsApp for Business App is a different mobile app built with the small business owner in mind.
With the app, businesses can interact with customers easily by using tools to automate, sort, and quickly respond to messages.
Founders
Trevor Kimenye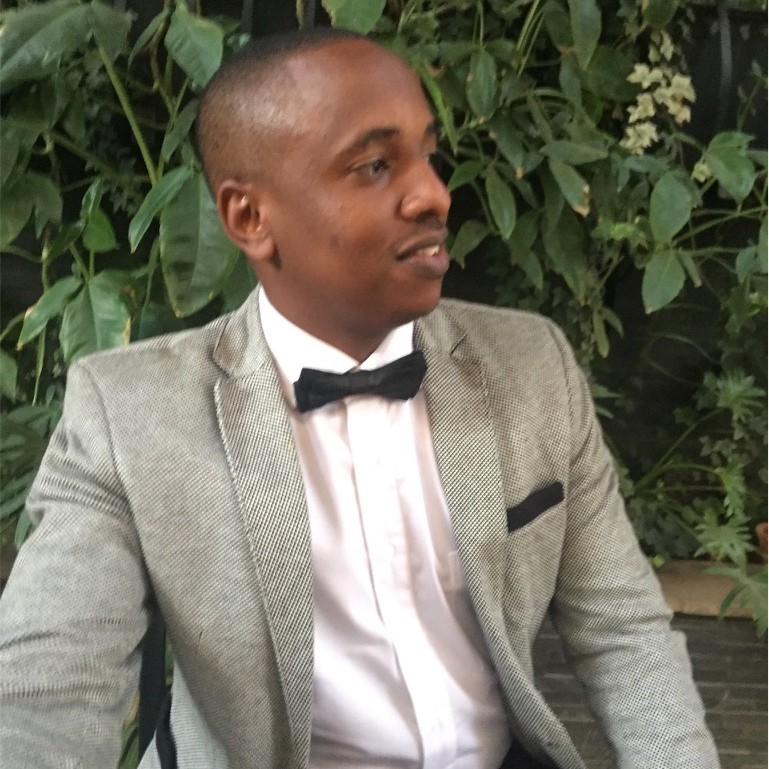 Trevor Kimenye is Founder and CEO at Ongair.
Trevor is a tech entrepreneur, with enterprise consulting experience in Australia and Kenya.
He founded a successful digital marketing agency in Kenya and Ongair – a SaaS company changing how thousands of businesses do customer service using Messaging apps like WhatsApp and WeChat.
Additionally, Trevor is very passionate about using technology to solve the challenges in Africa and beyond.
Charles Gichuki
Charles Gichuki is the Creative Director at Roamtech Solutions.
Additionally, Charles Gichuki has had one past job as the Founder and Product Manager at Ongair.
Having worked at the intersection of Brand Marketing Communication ranging from Graphic design, Advertising, Brand strategy, Marketing strategy, Communication strategy, and New media, he understands how brands can consistently deliver, express and apply their Brand promises across a variety of channels.
He is also a Seasoned Creative Technologist with 10-plus years of experience in Digital Brand Marketing communication, helping many brands create great experiences and tell engaging stories using the Full Stack of digital marketing tools.
He has held a range of roles in Digital marketing, from leading a tech Start-up of 3 people to running a team of over 100 Creatives, developers, and strategists.
This has given him very practical and hands-on knowledge from designing Magazines and Annual reports, building interactive CDs in Flash and AS3 to Ruby on Rails, and Front-end development to developing Strategy documents and pitches.
In addition, he has created structures and processes that teams used to deliver great work on time and has also been instrumental in growing and winning new business for the agency through pitches.
On top of that, he is active in the local Technology innovation hubs and Hackathon scene and has participated in many tech and entrepreneurship forums including iHub, 88mph, Pivot East, and Demo Africa.
Investors & Funding Rounds
Future Africa, Kepple Africa Ventures
Ongai has raised an undisclosed amount of funding from Nest VC, a new VC, and accelerator in the Kenyan ecosystem – the firm expanded operations to Kenya from Hong Kong.
The investment is Nest's first investment into a Kenya company, according to a statement obtained by TechCabal. This is significant in that it shows a certain level of confidence in Ongair's products and processes.
They will use the additional resources to support growth, expand strategically into Asian markets and deliver great products to delight our customers around the world.
While getting baked into WeChat, Ongair will also be improving its partnership with Zendesk, the Hong Kong-based email-based customer service software Ongair integrated its services into back.
Additionally, they have a strong partnership with Zendesk in Hong Kong cross-selling each other's products.
This funding will allow them to improve these efforts as well as have a sales and support office for their high-end clients.
Main Competitors
Iwoca: It offers credit financing services for small businesses.
Prospa: This is an Australian-owned and operated online lending service provider for small businesses within the region.
Acorn Collective: It is a blockchain Crowdfunding and Startup Ecosystem.
Related:
Alfluence: Story, Founders, Investors & Funding Rounds
Munyax Eco: Story, Founders, Investors & Funding Rounds