Launched in 2019, MVX is a maritime trade and logistics platform with platforms that match the demand for offshore support vessels in the energy industry and provide digital freight forwarding, customs, and in-land logistics services.
The startup launched its debut product, the energy sector-focused MVXenergi, in March 2019, and in March 2020 rolled out MVXtransit, a digital freight booking and management platform providing convenient and seamless door-to-door freight experience for African businesses and partners.
Tonye always had a relationship with the shipping industry. His grandfather worked most of his life at a Port in Southern Nigeria, and his father runs a shipping business.
So even during family dinners as a boy, he had a front-row seat to the pains and frustrations of the shipping industry.
After college, he co-founded a design and web development agency, but it failed after a few years.
So, Tonye reluctantly went back to his roots to join a family-owned logistics company as a Strategist, working out of shipping containers.
In 2017, his boss returned from a trip to Sydney and couldn't stop talking about a Blue Economy presentation by Gunter Pauli that he'd attended. Tonye was curious about the Blue Economy, so he Googled it.
The first result was the "Blue Economy Is the New Frontier of African Renaissance.Africa's ocean economy is worth over $400 billion". It made no sense to Tonye why there were not significant investments in that space. This could potentially impact millions of people.
He looked up tourism, renewable energy and fishing but could not figure out where he would fit in.
Then, he researched shipping; it just felt right. At that point, he knew he had a chance to solve the problems he'd spent his entire life hearing about.
He knew he had to do something; he had to start MVX.
Their technology provides transparency and reliability that enables businesses, both large corporations and SMEs, to create an efficient supply chain network that runs smoothly with more control so that goods move seamlessly from port to manufacturer to customer and vice versa.
Additionally, their platform creates a simplified freight ecosystem that connects cargo owners and shippers.
Backed by data and artificial intelligence, they provide real-time visibility into shipment status, optimizing pick-ups and deliveries, moving millions of cargo around the world through our connected network.
The startup has positioned itself as a data-driven vertical broker for cross-border trade in Africa.
Its platform is backed by a fulfillment network of third-party customs brokers, freight forwarders, terminal operators, and other logistics providers in each trade corridor.
Some merchants lack adequate capital to pay for freight or supply and they are looking to move shipments from Africa to the U.S. or China, so this concept works best for them to the best of their trade.
By using MVX, they can request credit. It then passes it on to its financial partners, who lend out the money to consumers if they meet the minimum requirement.
How it Works
MVX offers shipping and freight handling services across borders and within Nigeria including customs brokerage, truck and barge haulage, Door-to-Door delivery, and Import and Export clearance.
The concept brings together the best of both worlds of fintech and trade. So the way it works is that with merchants looking to move shipments from Africa to the U.S. or China, some lack adequate capital to pay for freight or supply.
With MVX, they can proceed to request credit. MVX passes it over to its financial partners, who lend to the consumers if they meet the minimum requirement.
Next, MVX takes care of the shipment and delivers it abroad. Once the transaction is done, the merchant pays back, with all partners taking commissions.
MVXtransit
MVXtransit is a digital freight platform that allows booking and deployment for import, export, and land haulage besides customs brokerage in Nigeria, South Africa, Kenya, Tanzania, Rwanda, and Ghana. It exports from these six African countries to the rest of the world.
MVXpay
MVXpay is a finance and payment solution for freight operators. The overall business now operates under the MVX banner.
Shipping
Visit mvx. trade, tap on "Book a Shipment" and fill in all the details. That takes you less than 5 minutes.
Within 3 hours, our agent sends a response with comprehensive rates and you choose the best cost option for you.
Then they pick up, inspect your cargo, and their team of trade experts handles customs clearance. They move your cargo to its destination while sending you real-time updates.
MVX ships from Nigeria, Ghana, South Africa, Kenya, Tanzania, and Rwanda to everywhere in the world, including China and India.
Time Frame
For international freight forwarding, it takes an average of 4 days to clear the goods at the sea or airport.
That plus the amount of time the vessel takes to travel to the shipping destination.
Land haulage, on the other hand, does not need any port clearance. So it only depends on the distance from the pickup point to the destination.
Documentations
NXP form, NESS payment receipt, Packing list, Commercial invoice, Ocean/Air waybill, Certificate of Origin, Movement certificate, phytosanitary and fumigation certificates (if agro commodity).
FORM M, Original Ocean Bill of Laden or Airway Bill, Packing list, Commercial Invoice, Duty Exemption Certificate (if applicable), PAAR, SONCAP (if applicable), Analysis/Manufacturing Certificate, etc.
Charges
MVX charges a commission for the services provided, including trucking, warehousing, shipping, and cargo stuffing.
Founders
Tonye Membere-Otaji
Tonye Membere-Otaji is the founder and CEO of MVX, a startup that's changing the freight forwarding and trade finance space with the help of technology.
Before MVX, he led the Strategy and Commercial divisions of Elshcon, a maritime logistics and engineering company.
Before that, Tonye was Co-founder and Creative Director of Member and Lounge, a design and technology agency.
His passion for the blue economy and the role it plays in economic development is the inspiration behind MVX.
At MVX, the goal is to drive the seamless movement of maritime trade logistics on the African continent.
Tonye enjoys DJing and unsurprisingly is the founder of KrosFade, a curated DJ mix booking platform.
Oluwatobi Amusan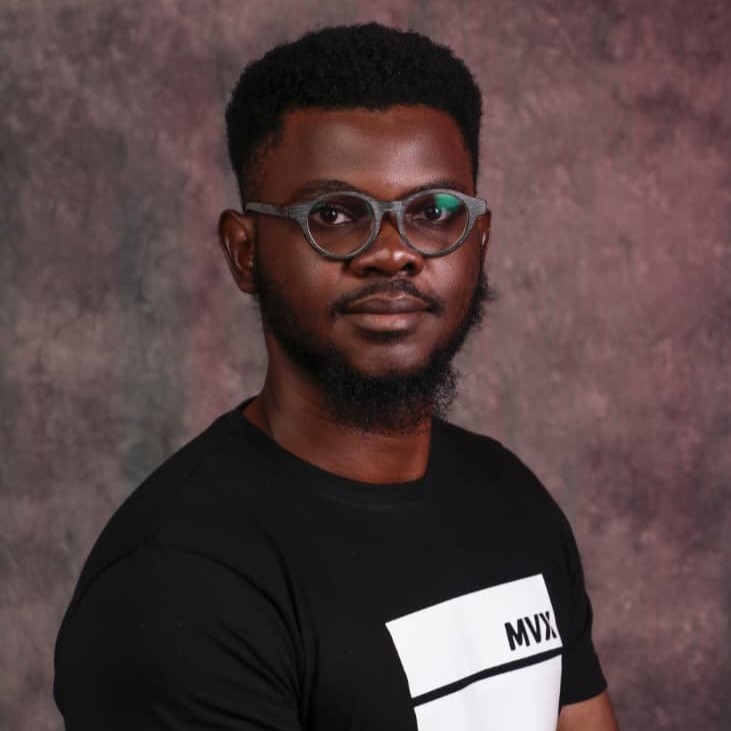 Oluwatobi Amusan is the co-founder at MVX and a resourceful Software Developer with an ability to learn.
He is seeking to use his skills and result orientation to add value to society in a vibrant, challenging, and enabling workplace.
Investors & Funding Rounds
Kepple Africa Ventures, The Continent Venture Partners, Founders Factory Africa, Launch Africa, Century Oak Capital.
MVX has closed a seed funding round of US$1.3 million to continue building solutions for the African trade and logistics sector.
MVX is already helping over 400 businesses across Africa to move freight and provide trade finance, and it has now followed up a May 2019 pre-seed round with a seed round to help it expand more quickly.
The round, which comes from Kepple Africa Ventures, Launch Africa Ventures, Founders Factory Africa, The Continent Venture Partners, Century Oak, and Oui Capital, will help MVX to scale its operations, hire staff, and improve its technology. The immediate plan is for market expansion across the continent.
MVX raised money for its seed round from Africa-focused firms Kepple Africa, The Continent Venture Partners, Founders Factory, Launch Africa, and Capital Oak.
Some angel investors in the U.SJapan, Nigeria, and South Africa also participated.
The startup will use the investment to scale its operations, hire staff and improve its technology.
MVX is also talking to investors to raise more money, most likely debt, for its trade financing product.
Main Competitors
SOTE: This is where logistics, finance, and technology meet to power trade in Africa.
Transfix: It drives modern supply chain impact at scale with its Intelligent Freight Platform.
McEasy: This is a software-as-a-service (SaaS) provider for logistics vehicle management and tracking.
Related:
Wapi Pay: Story, Founders, Investors & Funding Rounds
Naked Insurance: Story, Founders, Investors & Funding Rounds