Migo is a platform for lending that can be added to other apps to help individuals and small businesses get loans. Migo takes the complicated world of lending and makes it easier to understand with a simple API. It does this by using its data and proprietary machine learning algorithms to evaluate credit risk and then automating credit facilities through state-of-the-art cloud infrastructure.
Migo also makes it easier for people to get credit in places that traditional credit agencies don't serve. This often gives people with low incomes chances they wouldn't have otherwise. Migo's headquarters are in San Francisco, but it serves customers in Nigeria and Brazil right now.
Migo offers a cloud-based platform that makes it easy for clients to get credit. This is in addition to the existing financial institution and payment card infrastructure. Migo underwrites customers to give them a digital account and credit line, and the company integrates with the apps of banks, telecommunications companies, and retailers. Customers can use this line of credit to buy things in-store or get cash from an ATM without having to carry around any extra equipment.
Migo makes the digital world fair for three billion customers by giving small businesses in the developing world access to the best of the internet.
Barrett Comiskey made Migo's unique ecosystem solution, which makes digital goods and services easier to get and cheaper. Data on Migo is up to 100 times cheaper than on other networks, and this is getting better.
In 2020, Migo debuted in Indonesia. Migo's first product is a sachet pass that lets the buyer into the company's neighborhood clouds, also called Migo Download Stations or MDS, for fun and learning. Migo has grown quickly, and in Jakarta alone, there are already more than 300 MDS stations.
How it Works
Migo ePay
With a credit card, you can buy things online, in an app, or a store. Migo can help you add credit-driven items to your channels so you can quickly grow your customer base and transaction income.
Migo Cash
For a short time, you can get cash advances on checking accounts, mobile wallets, or prepaid debit cards. Migo can put loaned money directly into a client's bank account, savings account, or another payment method of choice.
Migo overPay
Overdraft services are available to all account holders, including those who use digital wallets and debit cards. This in turn makes it possible for borrowers with lower incomes to use more features than ever before.
Migo proxPay
Migo gets rid of the need for physical cards or point-of-sale terminals by letting people do transactions in person using popular platforms like Whatsapp, USSD, Instagram, and Facebook.
Migo card pay
All customers can get real and virtual credit cards. Migo can help you buy things even if you don't have a credit card or access to a traditional credit bureau. It does this by combining your information with that of telecommunications companies and other players in the industry.
Integration
Some of their partners have been able to integrate and launch in less than 14 days, but this is mostly due to how well the integration team works.
To become an Underwriter, you must first give Migo a list of clients whose credit you've already checked and to whom you're willing to give credit, along with the terms under which you would do so. You could also use the pricing and decision APIs from Migo.
Lending
Migo helps you lend money to your customers if you want to do so. Migo is a credit engine for your business that lets you take on many roles.
Sharing your lists of pre-qualified customers and the amounts and terms under which you're willing to lend to them with Migo lets Migo make lending decisions based on your criteria while you focus on managing the transaction flow from beginning to end.
For customers who haven't been pre-qualified, you may rely on Migo's credit decisioning to decide whether or not to accept a transaction and, if so, for how much. However, you will be responsible for the related credit risk and revenue.
If you don't want to take on the Underwriter role and the risk of lending to the customer, you can give it to Migo in which case you would take on the roles of Distributor, Payer, and Lender solely.
Founders
Ekechi Nwokah
Ekechi Nwokah has worked for 20 years on developing distributed systems and data center infrastructure.
He was a visiting lecturer at Purdue before joining SGI and NASA, where he worked on the huge parallel Altix and Origin computers and was the technical lead on the 2004 world-record-setting colossus COLUMBIA.
He also has a lot of experience with cloud infrastructure and security because of his time at Amazon AWS.
He got his Ph.D. in computer engineering at Purdue.
Kunle Olukotun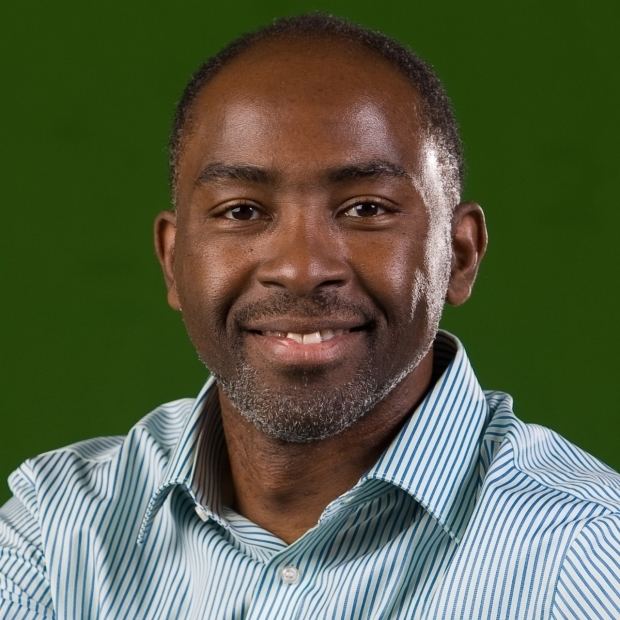 Kunle is a co-founder of SambaNova Systems and a professor of electrical engineering and computer science at Stanford University. He is also the Cadence Design Professor of Electrical Engineering and Computer Science.
He started Afara Web systems in the 1990s, and Sun eventually bought it.
He was a pioneer in the field of chip multiprocessor design, and now he is the Director of the Stanford Pervasive Parallelism Lab and the Co-Leader of the Data Analytics for What's Next (DAWN) Research Program.
Investors & Funding Rounds
Valor Capital Group, The Rise Fund, Velocity Capital
Migo has raised $20 million through a Series B investment round. This money will help the company grow in the U.S. and get ready for its upcoming launch in Brazil.
So far, the company has raised a total of US$33 million. Valor Capital Group, a VC firm based in Brazil, led both the Series A round of US$13 million and the Series B round of US$20 million.
In addition to the investors who were already in the round, the Rise Fund and Velocity Capital have joined to help pay for hiring new employees and expanding Migo to Brazil and Nigeria.
Migo has also approved loans for more than seven million people. Since an estimated 90 million people in Nigeria and 100 million adults in Brazil don't have access to credit, there is a largely untapped market.
Main Competitors
PayJoy: This is a company that helps people in developing economies get credit.
Reap: With Reap's online payments platform, small businesses can pay their bills and get money from customers anywhere in the world, just by processing credit cards.
Token: It is making the switch from cash to bank transfers happen faster by offering an open banking payments platform.
Related:
4G Capital: Story, Founders, Investors & Funding Rounds
Cowtribe: Story, Founders, Investors & Funding Rounds