MFS Africa is the best digital payments gateway in the area. It is backed by a global, cross-cultural, and highly skilled staff from more than 30 different countries who all want to build a world without borders.
They connect people all over Africa and to the digital economy around the world by always being on the cutting edge of new technologies that are useful and timely. They make people's lives, finances, and ways of paying better by getting around problems that make people feel left out and limit access.
No one can deny that mobile money has changed the way people in Africa and other parts of the world use banking services. Since the beginning, MFS Africa has been at the forefront of this change, pushing for more options for people who use mobile money as well as better connectivity and the ability of different systems to work together.
Together, their digital payments center, business portal, and constantly growing network of partners make a wide range of cutting-edge, user-friendly, risk-free, reasonably priced, and legal mobile financial services available to everyone.
In Africa, where mobile payments are growing quickly but aren't connected, they connect senders, receivers, and service providers.
For the good of everyone, they try to make things simpler, create new experiences that break new ground and change the way things have always been done by putting people in touch with opportunities, growth, and success by using cross-cultural perspectives and reducing how important boundaries are.
How it Works
Digital Payment
MFS Africa's full-service digital network connects more than 320 million mobile money wallets. This makes it easier for money transfer companies, banks, and retailers all over the world to do international business.
Their main product, Beyonic, helps businesses of all sizes in Africa track, manage, and connect digital information.
In the African market, they make things easier by letting people pay without cash. This helps companies grow right away by taking quick, flexible steps.
They have safe and secure ways to pay online. Their completely compliant, interoperable cross-border digital payments infrastructure is the foundation for our large network of blue-chip relationships with companies like MTN, Vodafone, Orange, Airtel, Ecobank, and others. This gives people all over the world access to mobile financial solutions.
Access
The advent of mobile network connectivity to telecommunications services throughout the continent represents a dramatic shift.
No matter where you are, as long as you are within range of a mobile network's signal, there will be an airtime sales agent nearby. You may discover mobile money brokers in the same places you buy airtime.
It is far more expensive to open a traditional money transfer bureau, much alone an ATM or a bank branch than it is to educate and maintain a mobile money agent.
Mobile money agents go to the locations where their consumers already are, such as fairs, small towns, and even roadside stands. Mobile money agents have a reach in Sub-Saharan Africa that is more than ten times bigger than that of ATMs, bank branches, post offices, and money transfer businesses.
Millions of underserved and unbanked people gain access to mobile money services and other affordable financial services that help them better manage their finances, securely save money, take advantage of economic opportunities, and lessen their vulnerability thanks to mobile money's widespread and easily accessible agent networks.
Cost
Most remittance service providers are more expensive for end customers, but mobile money is quicker, more versatile, and more convenient.
The average cost of sending $200 through mobile money networks is now 1.7%, which is 40% less. These numbers show that sending money back home with mobile money is here to stay and not just a short-term marketing trick.
Security
When using traditional methods to move cash to and from an MTO agent or bank branch, both parties are at risk of theft. Large amounts of cash pose security risks that are lessened by mobile money transfers.
Mobile money transfers have already brought together millions of people and made borders less important and there is no more proof needed to back up this claim.
Founders
Dare Okoudjou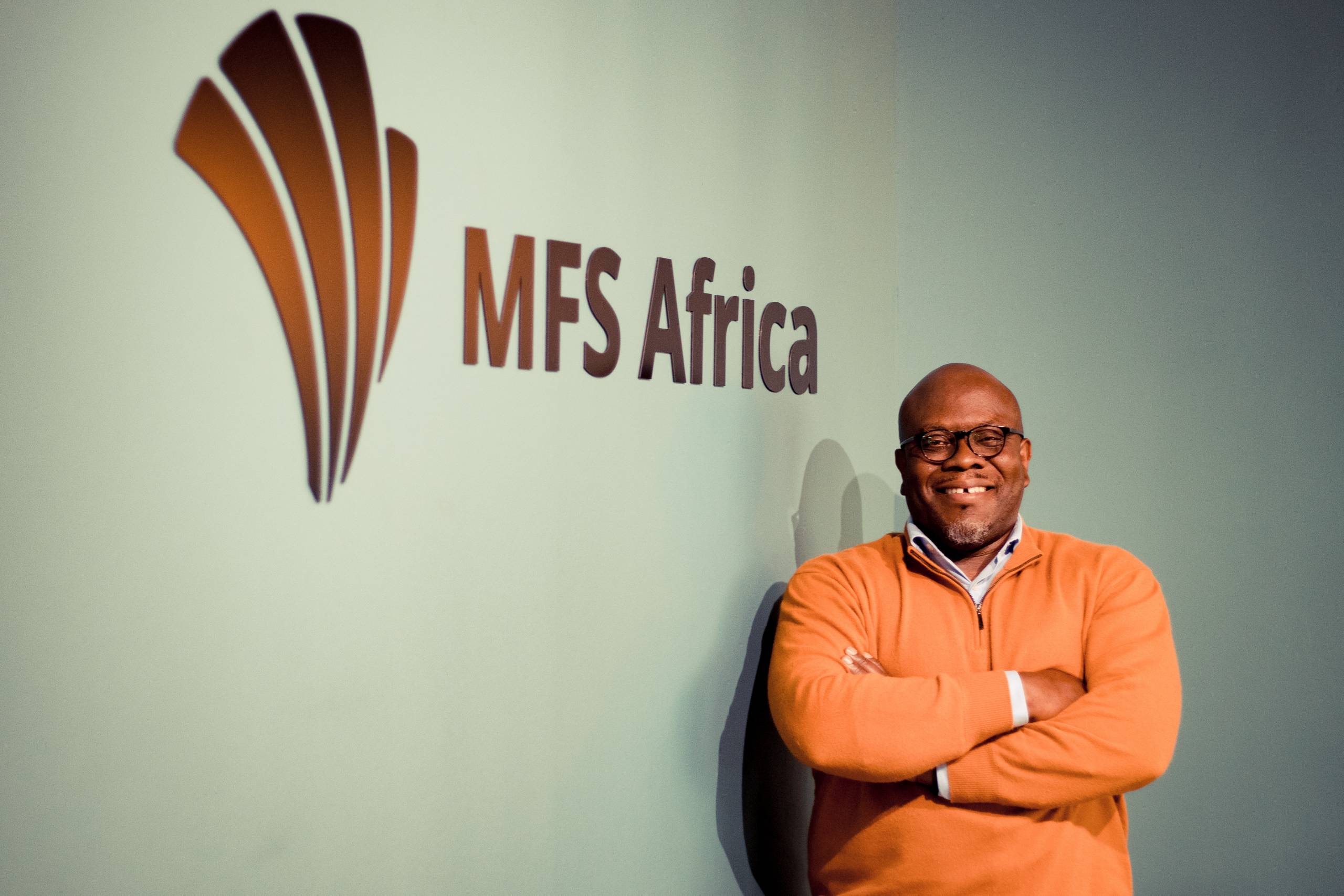 Dare Okoudjou started MFS Africa and is also the CEO of the company.
Before he started MFS Africa, he worked for the MTN Group, where he built the company's mobile payment strategy and oversaw its rollout in 21 countries in Africa and the Middle East.
He has a Master's degree from ENST-Paris in Telecom Engineering and a Master's degree from INSEAD in Business Administration.
He first worked as a management consultant for PricewaterhouseCoopers in Paris.
Dare is fluent in English, French, and Yoruba, and he also knows a little bit of Yoruba.
He has an MSc in Telecom Engineering from ENST-Paris and an MBA from INSEAD.
Investors & Funding Rounds
FSD Africa Investments
FSD Africa Investments of Nairobi, Kenya, has put another $1.2 million into MFS Africa.
The investment arm's main goal is to help businesses and corporations in the financial sector fund some of the most important problems in Africa's financial markets.
It puts a lot of money into making sure everyone has access to financial services, giving more people access to things like affordable housing and clean energy, and strengthening capital markets.
People in sub-Saharan Africa will find it easier to send and receive money over the internet now that MFS Africa and Visa are working together.
FSD Africa Investments also put $2 million into the Dutch company Frontclear, which works to improve financial markets. Ghana, Kenya, Nigeria, Tanzania, Zambia, and Egypt make up 61% of Frontclear's portfolio.
Main Competitors
Paymob: It makes it easy for businesses in developing countries to accept digital payments in-store and online.
NowNow: This is a digital banking platform whose main goal is to offer financial services to Agents, consumers, and businesses.
Wave Money: It is a digital payment service that you can use in Myanmar.
Related:
Tribal Credit: Story, Founders, Investors & Funding Rounds
Aura: Story, Founders, Investors & Funding Rounds