In 2011, Ahmed Zahran, Randa Fahmy, Yumna Madi, and Xavier Auclair started KarmSolar in a café in Zamalek. Their goal was to help Egyptian businesses and communities get clean energy. They were so moved by their stay at the Karm Ecolodge in the St. Catherine's area of Sinai that the word "KarmSolar " was created there.
KarmSolar is a company that develops energy solutions for a wide range of industries and locations. It also works as a utility company with many different services.
They cover the whole value chain of power production, transmission, distribution, and management by making custom energy solutions for a wide range of clients in the agricultural, industrial, commercial, mining, tourist, and residential sectors.
KarmSolar's first product was solar-powered water pumping, and its first customer was agri-developer Fridal, who asked the company to build 33 wells on their farms in Bahariya Oasis. KarmSolar won the HCT-Wharton Innovation Award for its solar pumping system, which was a big step forward.
The brand new R&D center for KarmSolar is now in Bahariya Oasis. The KarmSolar team stays at the solar-powered campus while they are working on projects in the area. The campus also hosts R&D activities, events, and retreats.
KarmSolar grew by making KAL and KarmPower into two new subsidiaries. KAL is a leading architectural firm that makes places for people to live, work, and play that are good for the environment, healthy, and affordable. In the past, people called it KarmBuild. KarmPower is in charge of EPC (engineering, procurement, and construction) for KarmSolar and KAL.
KarmSolar was given Egypt's first Independent Power Producer (IPP) license by the Egyptian Renewable Energy Authority (ERA). This allows them to sell energy made at their huge, off-grid solar power plant.
After KarmSolar joined the Egyptian government's system, which lets IPPs sell power to the national grid, they made a deal with the city of Sahl Hashish for a 2.2 MW solar plant.
In 2017, KarmSolar signed Egypt's largest private power purchase agreement (PPA). An agri-developer owns the farmland in the Wadi el Natrun area, which is served by a 16.8MW solar station.
KarmSolar made a deal with Badr El Din Development's Arkan Plaza in Sheik Zayed City to manage the mall's energy infrastructure and install a solar power plant as part of its newly formed power distribution company. After the prototype for Arkan Plaza worked well, the power distribution department decided to add Arkan Town to the list of places where Badr el Din is in charge of energy distribution.
The French renewable energy company EDF Renewables became the biggest stakeholder in the company by putting a lot of money into KarmSolar. KarmSolar's operational and business skills were brought up to the same level as those around the world.
KarmSolar was able to get through the COVID-19 epidemic because it took extra care to protect the health of its employees and other important people and because its network of health partners helped the local people get the medical care they needed. KarmBuild Care Hospital is a mobile intensive care unit that can be set up quickly and cheaply. KarmBuild put the plans for the station online so that anyone could use them.
KarmSolar's new KarmWater business is all about using the sun to power systems that remove salt from the water and store water. The Marsa Shagra resort in Marsa Alam signed KarmWater's first solar desalination project. This project will provide all of the resort's desalinated water needs.
KarmSolar is the first private Egyptian company to be permitted to use the country's main power system to send electricity to Marsa Alam. KarmSolar has agreements with eight different places to connect to the solar grid, and 10 MW of distribution capacity has been given to them.
How it Works
On-Grid Solar PPA
On-Grid Solar Power Purchase Agreements allow customers to get clean, cheap solar power without having to pay for a separate solar array up front and at a fraction of what they used to pay for electricity.
KarmSolar designs build and take care of a solar station on the customer's property so that they can get the power they need. During the 25–30-year term of the PPA, KarmSolar takes care of all permits, installations, and operations, and the customer gets lower monthly power bills in exchange. After that, the client pays nothing more and gets full ownership of the station.
Off-Grid Solar PPA (Microgrids)
With the help of off-grid solar PPAs, customers whose buildings or projects are not connected to the national grid can take advantage of a solar PPA solution that works well with their current energy infrastructures, such as diesel production and energy storage.
Off-grid solar PPAs can be very helpful for agri-developers, industrial facilities, and resorts that are not connected to the national grid but need a more stable, sustainable, and cost-effective energy source.
Founders
Ahmed Zahran
Ahmed Zahran is a co-founder of KarmSolar and also serves as its CEO.
He has worked at TIEC before as a Member Board Of Trustees.
Ahmed Zahran went to the School of Oriental and African Studies in London to learn about Asia and Africa.
Omar Hosny
Omar Hosny is the vice president of energy for Hassan Allam Utilities.
He helped start KarmSolar and was in charge of its technology.
Omar Hosny went to school at Loughborough University.
Tamer Essawy
Tamer Essawy is a key figure in both the founding and running of KarmSolar, as he is the company's vice chairman and co-founder.
Before joining SSTO, he worked as Country General Manager in another country.
Tamer Essawy went to college at the University of Cairo.
Investors & Funding Rounds
EDF (Corporate)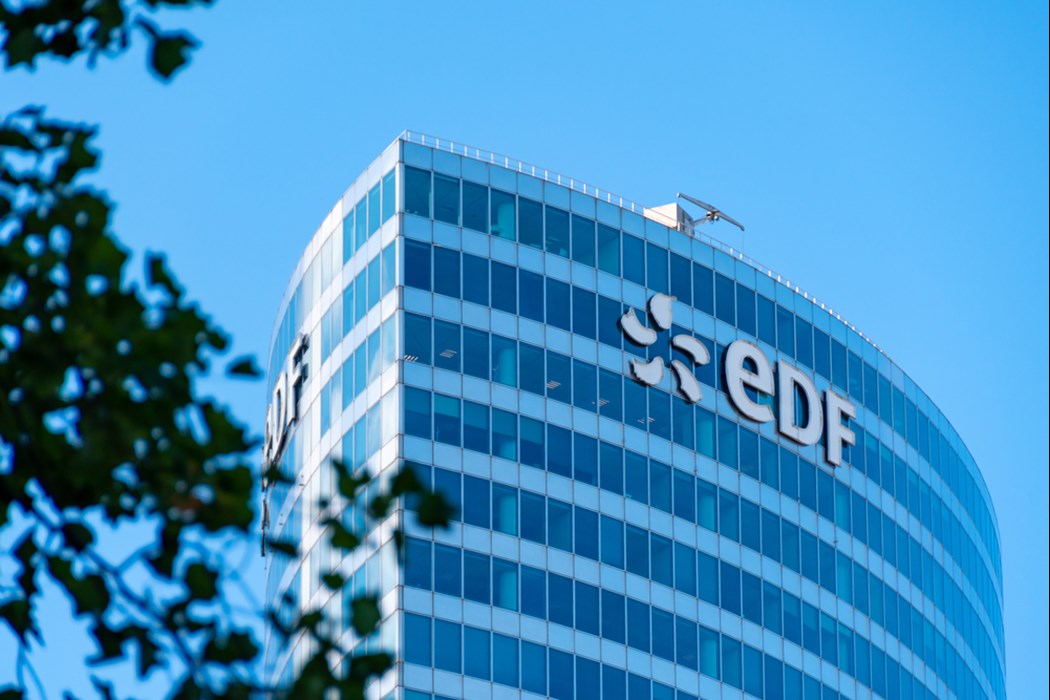 KarmSolar is in talks with several Egyptian and foreign financial institutions to get a loan for a billion Egyptian pounds. The amount is $61.5 million.
With these funds, it will build photovoltaic solar off-grid systems to power businesses that are not connected to the grid.
KarmSolar has a portfolio of committed projects with a total capacity of 65 MWp that is managed by its subsidiary, KarmPower. Two projects add up to 20 MW: one for El-Badr for Investment and Commercial Spaces and the other for the Dakahlia group, which will produce 23.5 MW.
The company was able to raise an extra 500 billion Egyptian pounds, which is about $30.77 million. Attijari Finances, a branch of Morocco's Attijariwafa bank group, is in charge of providing these loans.
Main Competitors
Cleantech Solar: It invests in solar photovoltaic projects in Asia, owns some of them, and runs them.
Scatec Solar: This is one of the biggest companies that sell PV solar energy systems, and it is growing quickly.
Apex Clean Energy: It builds wind and solar power plants on a large scale for businesses.
Related:
Penda Health: Story, Founders, Investors & Funding Rounds
Cradle Technology Services: Story, Founders, Investors & Funding Rounds