Located in Rondebosch the heart of Cape Town's Southern Suburbs, their location offers convenience and world-class facilities, that are easily accessible from all the major arterial routes in and out of the City.
Ingress Medical Centre Rondebosch provides patients with the best possible medical services, delivered with integrity and respect. They pride themselves on their professional, confidential, and individual medical service, delivered by a cheerful and caring team. Their qualified staff, doctors, and specialists use the latest methods, and the best available equipment and resources, to deliver the most efficient and effective health care to patients.
​Ingress Medical Centre Rondebosch provides world-class patient care. Their services help patients live healthier, more active lives. They offer innovative clinical services that are rooted in evidence and are delivered in a high-quality and convenient healthcare environment. Whether you need a head-to-toe medical assessment, a family history of cardiovascular disease or want to address your low back pain, they can help.
​Patients benefit from the expertise of General Practitioners, Specialists including, Dermatologists, General Surgeons, Plastic & Reconstructive Surgeons, Mental Health experts, Pediatricians, Psychologists, Psychiatrists, Oncologists, and other affiliated healthcare services. That's peace of mind you just can't find anywhere else.
Ingress Medical Centre Rondebosch is one of the first major medical centers to make the patient experience a strategic goal.
​"Patients First " is the guiding principle of Ingress Medical Centre Rondebosch. They strive to provide outstanding and compassionate care and service, every step along the way. Putting patients first requires more than world-class clinical care – it requires care that addresses every aspect of a patient's encounter with them.
​From the booking process to the settlement of the account, be it private or medical insurance, the Ingress team is there to ensure that the process is as seamless as possible. 
How it Works
Choose a Doctor
Search their website to instantly find the right doctor for you or your family.
Additionally, they have over 12 different types of specialists at their medical center.
Bookings and Appointments
To make a consultation contact them via telephone, email, or WhatsApp to book directly into the doctors' diary.
They'll send you reminders before your appointment – and if something changes, their team is there to help you.
All medical forms are completed before your appointment and therefore all you do is arrive on time as scheduled.
General Practice
Your General Practitioner (GP) is your first point of contact for all your healthcare and medical needs. GPs are medically trained to treat all common medical conditions and provide holistic healthcare for you and your family.
​Your GP is your primary healthcare provider and regular visits will ensure any health problems are treated and dealt with timeously.
Should you need specialist care in the hospital, your GP will recommend the right person for you.
Dermatology Unit
Their specialists can help you keep your skin in good condition so that you can always look your best.
​More importantly, they can provide essential healthcare screening to enable you to identify early signs of skin cancer, which is surprisingly common for those of us who live an active, outdoor lifestyle.
Laser Therapy Clinic
AFT (Advanced Fluorescence Technology) is the next generation of Intense Pulsed Light (IPL) laser treatment technology that improves the texture, tone, and appearance of skin with minimal downtime.
AFT is one of the newer forms of light therapy. Unlike a laser, AFT uses a broad range of light wavelengths to deliver energy to the skin to treat fine lines, liver spots, discolorations, spider veins, and rosacea. AFT is a type of Intense Pulsed Light (IPL) therapy.
They make use of the Harmony Lite AFT laser which is an advanced type of IPL that offers increased energy, enhanced clinical results, and less pain and downtime.
​If you're ready to experience the benefits of AFT Skin Resurfacing, Ingress Healthcare Rondebosch Dermatology Clinic can help. 
Their team of medical professionals will work with you to determine if this treatment is right for you.
Mental Health Unit
Mental health refers to emotional, psychological, and social well-being. It is all about how people think, feel, and behave, impacting how we handle stress, relate to others, and make choices.
Their multidisciplinary team (MDT) consists of a psychiatrist and a psychologist. The two professions have different areas of expertise. When necessary, they combine their skill sets to tackle complex and challenging mental health conditions. They meet regularly to discuss and collaborate on patient cases so that each patient has a care plan best suited to their individual needs.
Their specialist team works together to ensure that their patients receive individualized and tailored mental health treatment plans from the most appropriate specialists for their needs.
​Their relationship with nearby Crescent Clinic also means that they can facilitate a smooth transition to inpatient treatment if required.
A personalized approach to treatment results in the best outcomes, allowing patients to overcome mental health challenges, improve their well-being and take steps towards a positive way of life.
Breast Cancer Unit
Being diagnosed with breast cancer can be the start of a stressful and traumatic journey.
​It's therefore good to know they have a team of specialists who meet and discuss your medical needs to ensure you get the best treatment plan on your road to recovery.
Multidisciplinary treatment is medical care provided by a team of specialists from different disciplines, relevant to the treatment of breast cancer. The unit includes a breast surgeon, a medical oncologist, a radiation oncologist, and a plastic surgeon.
​In recognition of this highly stressful time, their clinical psychologist also guides techniques and supportive therapies to help patients and their families cope with the diagnosis and treatment.
​Genetic counseling can also be made available upon the suggestion of the team.
Founders
Jason McArthur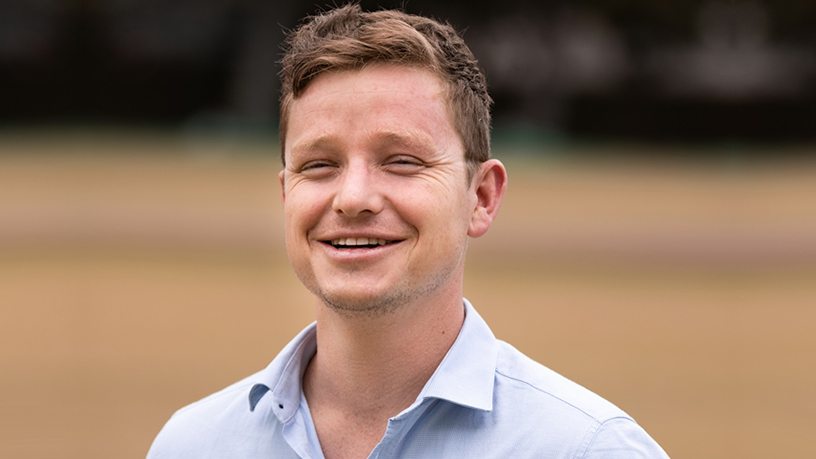 Jason McArthur has two current jobs as Business Development Manager at Faircape Group and Founder & Director at Ingress Healthcare.
Noxolo Gqada
Noxolo Gqada is the Co-Founder and Chief Operating Officer at Ingress Healthcare.
Nicolina Bardou Shabala
Nicolina Bardou is the Co-Founder and Chief Medical Officer at Ingress Healthcare.
Investors & Funding Rounds
Enso Equity, Pegasus
Ingress Healthcare has raised R6 million to help it to scale its platform that aims to distribute spare consulting rooms in hospitals and clinics to general practitioners and specialists.
The investment came from 11 investors under a group called Pegasus, which invested alongside Enso Equity, a Cape Town-based investor founded by Anton Newbury.
With these funds, the platform will essentially offer a fully digital service, which will allow patients to book a medical professional, who will in turn be able to use a consulting room at a nearby hospital, specialist, or general practitioner to conduct a consultation.
Main Competitors
Spire Healthcare: This is a hospital group providing inpatient and outpatient care, diagnostics, and primary care.
BetterNight: It is providing telehealth-based sleep solutions.
videoDoc: This is a healthcare and medical service that offers scaled access to online healthcare services and SaaS solutions.
Related:
Helium Health: Story, Founders, Investors & Funding Rounds.
Bevy: Story, Founders, Investors & Funding Rounds.