Inspired by the fabulous history of trade in West and Central Africa, Diool takes its name from the Dioula language, spoken in many countries when it comes to buying or selling.
Diool started life as a mobile recharge project back in 2015, offering small merchants a way to sell prepaid recharges to their customers from a single app, but eventually pivoted into financial services aggregation after realizing payment interchanges and financial services access was the pain point of its target users.
The startup's platform makes it simpler for small merchants to accept payments from their customers and repay their suppliers, using many payment methods.
Diool was founded by brothers Serge and Phillipe Boupda as an app that sold prepaid recharges to customers and by 2018, it completed its evolution by pivoting into a financial services aggregator that provides several payment methods for small merchants to accept payments or repay suppliers.
For them, this was perhaps a key pain point they observed while running the prepaid recharge business.
Diool has developed a payment processing platform designed to carry out financial transactions digitally. The company's platform permits estimating revenues, earning reseller commissions, accepting merchant payments, earning instant commissions, withdrawing cash, and making payments to suppliers, enabling businesses to manage their financial payments.
From banking to the real African economy, Diool comes from investment banking, legal engineering, telecom, and software.
They have experienced payment barriers, especially for businesses, in their countries of origin. They also design their product as bankers would, and then they operate them with technology.
Their solution is based on innovation, guaranteeing each user a safe way to manage payments and transactions.
Additionally, their platform ensures that all operations are executed reliably and securely. Diool's unique digital platform allows retail businesses to conduct their merchant transactions through a single interface, saving time and operational costs.
How it Works
Diool API
Diool offers a free version that allows mobile money transfers, Sandbox Application Programming Interface (API) tokens, and community support.
It also has a pro version that adds access to cash point services, live API tokens, and live support.
Diool's API seeks to provide access to multiple service providers. Users can collect digital payments from any payer (mobile money or payment cards), make a direct top-up on any prepaid account for multiple service providers, and check the user account balance.
Distribution and Retail Network
Effectively managing a distribution and retail network with affiliates in today's business environment can spur growth, boosting sourcing, manufacturing, and distribution. Innovative companies are integrating payment automation into their supply chain management systems.
Diool's solution brings significant added value in terms of time saved, cost reduction, and better customer satisfaction.
In addition, their solution is designed to easily and intuitively integrate with your company's existing distribution and affiliate network.
This results in a measurable improvement for suppliers, manufacturers, affiliates, and consumers.
Founders
Serge Boupda
Serge Boupda is the Co-Founder – CEO & Product Manager of Drool.
He previously worked at Societe Generale as an Equity Derivatives Trader. Serge Boupda attended EPFL (Federal Polytechnic School of Lausanne).
Philippe Boupda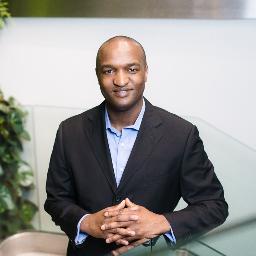 Philippe Boupda is the Co-founder, COO and Operations Manager.
He previously worked at ZAYO France as an Implementation Project Manager.
Philippe Boupda attended EPFL (Federal Polytechnic School of Lausanne).
Investors & Funding Rounds
Lundin Family Group
Diool has raised $3.5m. The funding round was headed by Lundin Group and other current investors.
The funding will be used in expanding in Cameroon and gradually expanding globally.
In 2015, the startup raised $600k, $250k in 2018, and $1.2m in 2020.
The business has recently signed up more than 2,000 retailers and has transacted over $120m.
The startup has integrated with all of Cameroon's mobile money providers and collaborated with Societe Generale, a French global investment bank.
Diool has signed up over 2,000 merchants who have transacted over US$120 million on its platform in the two years since the pivot. It has payment integrations with all Cameroon mobile money providers, as well as a regulatory partnership with Societe Generale, a French multinational investment bank, and financial services company.
With the funding on board, Diool is now working on expanding at home, before raising further funding and scaling internationally.
Main Competitors
Payswiff: This is India's leading Omni channel transactions solution provider to small, medium, and large enterprises.
Mollie: It is a payments platform that offers an easy-to-implement process for integrating payments into a site or app.
Paga: This is a mobile payment company building an ecosystem to enable people to digitally send and receive money, creating simple financial access.
Related:
African Clean Energy: Story, Founders, Investors & Funding Rounds.
Africa Health Holdings: Story, Founders, Investors & Funding Rounds.